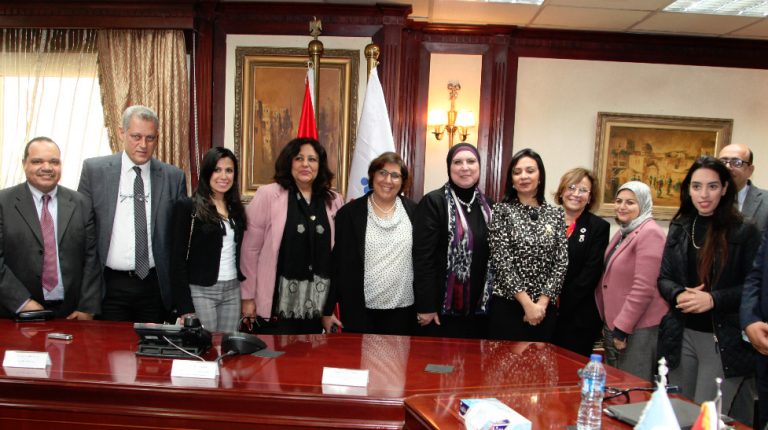 Women have accounted for 51% of the total projects funded by the Micro, Small and Medium Enterprise Development Agency (MSMEDA), according to Nevine Gamea, the agency's chairperson.
She explained that funding worth EGP 45.8bn has been injected since the launch of the agency in 1992 until the end of January of this year.
According to Gamea, this funding is divided as EGP 39.6bn for small and medium-sized enterprises (SMEs) and micro enterprises, as about three million projects were funded, providing nearly 4.8m jobs, in addition to grants worth EGP 6.2bn for infrastructure and community development projects, providing 824,000 jobs.
Furthermore, she pointed out that during the period from April 2017 until the end of January 2019, EGP 9.9bn was injected to fund small and micro projects.
This came during the press conference held on Thursday on the occasion of the agency receiving the equality stamp in the presence of Maya Morsi, the chairperson of the National Council for Women, and Randa Aboul Hassan, the representative of the UN Development programme.
According to Gamea, the award has given the agency an international dimension as the first government body to get the stamp in Egypt and the Arab world. This is the result of the agency's continuous efforts to contribute toward improving the position of women and supporting them economically and socially, as well as empowering them through supporting and funding small and micro projects.
She stressed that the agency's win of this award is a direct reflection of the support given by the political leadership to help the advancement of development projects, especially women's issues. This happens through a roadmap to implement institutional reforms in order to ensure merging equality issues into the 2030 national strategy for the empowerment of women.
For her part, Maya Morsi said that she is proud that Egypt has become the first country in the Arab region to be testing the standards of the equality stamp, and the second in the world. This reflects an international acknowledgement of the role of institutions in issues related to women in the world.
According to Randa Aboul Hassan, the equality assessment is a tool to determine clear standards to merge issues related to equality into public administration.
Moreover, she explained that there are six standards, which are the gender responsive management; competencies and abilities; empowerment of internal environment and work policies; partnerships; alliances and participation of women's organisations; gender responsive implementation mechanisms, and the impact of adopted policies.