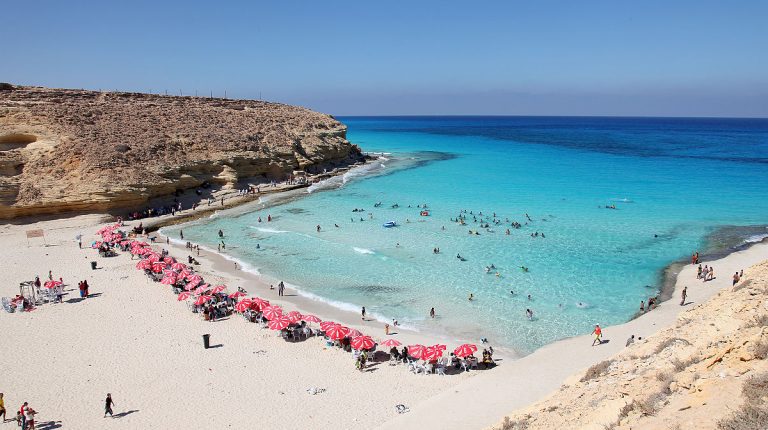 In total, international tourists spent over EGP 218.1bn in Egypt last year, accounting for over 27.3% of the total exports, according to a new research by the World Travel and Tourism Council (WTTC), which represents the global private sector of travel and tourism.
It explained that the largest inbound international markets were Germany with 13%; Russia with 12%; the UK with 7%; Saudi Arabia with 6%, and Italy with 3%. Combined with domestic spending, travel and tourism supported 11.9% of the nation's GDP in 2018.
Meanwhile, the WTTC stated that last year saw significant growth for Egyptian travel and tourism as it became the fastest-growing country in North Africa, growing by 16.5%–second only to Ethiopia when reviewing the whole continent.
The WTTC explained that this growth has been linked to improved security infrastructure, which has helped to attract international visitors back to Egypt's shores, and has allowed major travel companies to restart operations in popular destinations such as Sharm El-Sheikh.
This follows a year of record growth in 2017, which saw a travel and tourism growth rate of 54.8% in the country.
"Egypt's travel and tourism sector now contributes EGP 528.7bn to the economy and supports 2.5m jobs. This means that more than one in 10 of all travel jobs (24m) in Africa are located in Egypt," the WTTC added.
"Although the sector has not yet fully recovered to pre-crisis levels, the size of the Egyptian travel economy in 2018, which stood at $29.6bn, is the healthiest it has been since 2010," it noted.
The 2018 research indicated that the travel and tourism sector in Egypt grew by 16.5% last year, significantly ahead of the global average of 3.9%. 
"This contributed 11.9% to Egypt's GDP, or worth EGP 528.7bn, equivalent to $29.6bn when all direct, indirect, and induced effects are taken into consideration," it stated.
The WTTC added that travel and tourism are responsible for 9.5% of all of Egypt's employment, or 2.5m jobs.
"The tourism sector's contribution to the GDP is projected to grow even further, by 5.4% in 2019," it forecasted.
Notably, in November, Egypt's Minister of Tourism, Rania Al-Mashat, spoke at a WTTC panel, highlighting the importance of the travel and tourism sector as a job creator, explaining that the travel sector in Egypt is a "job multiplier,"–that is, for every job directly created in tourism, further three are supported.
The WTTC President and CEO, Gloria Guevara, celebrated the results and stated, "We are delighted to see the strong recovery of the Egyptian travel sector–a sector so crucial to national economic growth and a key provider of jobs."