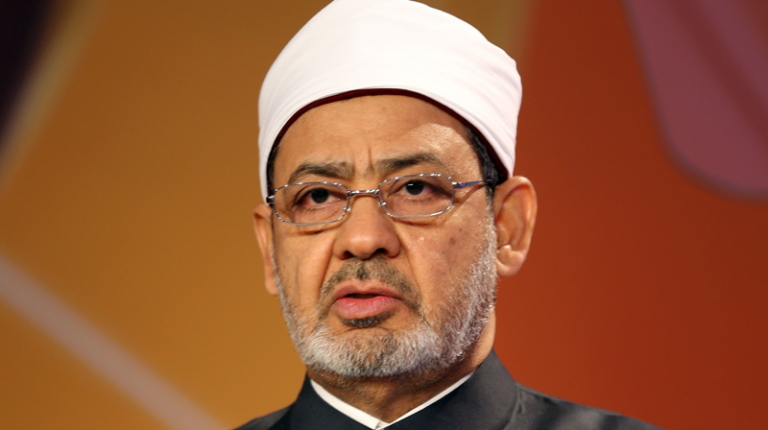 The UN Secretary-General, Antonio Guterres, has expressed solidarity with Muslims of the world during a visit to Cairo, during his meeting with Egypt's top Muslim cleric and the Grand Imam of Al-Azhar, Ahmed Al-Tayeb, in Cairo.
"As secretary-general of the UN, and as a man of faith, I have come to express my respect for Islam and my solidarity with its followers in these turbulent times," Guterres said.
Guterres' speech comes less than a month after a terrorist attack on two mosques in Christchurch, New Zealand, took the lives of 50 worshippers of all ages. He cited the Holy Quran saying "Good and evil deeds are not equal. Repel evil with what is better and then you will see that one who was once your enemy has become your dearest friend."
"We saw it in England where a white non-Muslim man held up a placard outside a mosque that read "'You are my friends; I will keep watch while you pray,'" he added.
 Guterres also mentioned the Pittsburgh attack last year, after the worst anti-Semitic terrorist attack in the United States' history, where members of the Muslim community were quick to voice their support and raise money for the victims. Guterres said that at the time that the executive director of the Pittsburgh Islamic Center offered to help and protect Jewish worshipers.
"This is the spirit that I know is deeply embedded in Islam – a faith of love, compassion, forgiveness, mercy and grace," Guterres added.
"As the UN High Commissioner for Refugees, I saw the generosity of Muslim countries opening their borders to people in distress in a world where, unfortunately, so many borders are closed," he said.
Guterres asserted that during times of difficulties and division, "we must stand together and protect each other. Yet, around the world, we are seeing ever-rising anti-Muslim hatred, anti-Semitism, racism, and xenophobia."
"Hate speech is entering the mainstream, spreading like wildfire through social media and radio," Guterres said, adding that "we see it spreading in liberal democracies as well as in authoritarian states."
He said that this speech stigmatises women, minorities, migrants and refugees.
Moreover, Guterres said that he commends the initiatives taken by Al-Azhar to promote the true face of Islam and counter violent extremist philosophies and terrorist propaganda, adding that "this further calls on Christians and Muslims to recognise and respect one another and work together for the good of humanity. And we will do our best for the UN to make sure that this document goes everywhere and is seen by everybody."
"Nothing justifies terrorism, and it becomes particularly hideous when religion is invoked," he asserted, calling on people to counter and reject religious and political figures who exploit differences.