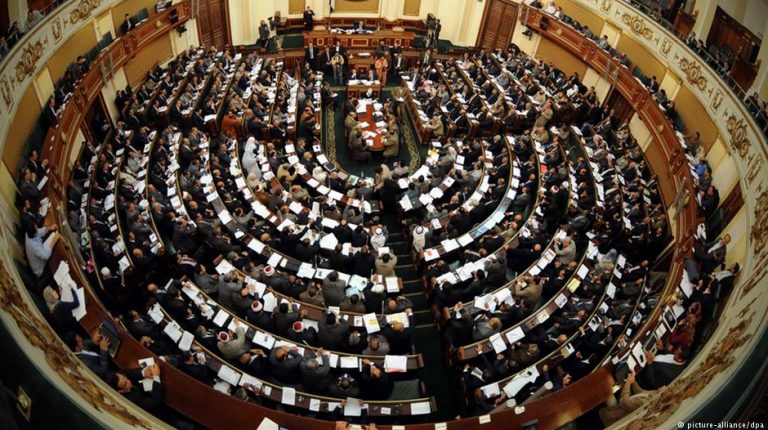 The Head of the parliamentary committee of constitutional affairs, Bahaa Abo Shoqa, said that the subcommittee will finish a report on the proposed amendments to Egypt's Constitution on Wednesday.
Abo Shoqa directed a subcommittee to be headed by MP Ahmed Helmi El-Sherif, the deputy chairperson of the legislative affairs committee, who will be tasked with collecting all the remarks and comments that were sent to parliament in a letter or those reordered during the national dialogue held between 20 and 28 March.
The committee will finalise the report which will be available to the members on Wednesday. Abo Shoqa said the committee's job is not to give any opinions on the comments and remarks, but to only collect and write them in a detailed report.
This is the final step before the legislative and constitutional affairs committee meets next week to put together the final draft of the amendments, which will be a matter of voting in parliament when it reconvenes on 14 April.
The amendment of the constitution requires the approval of at least 400 members in order to prepare a referendum.
A total of 485 lawmakers out of 596 "endorsed in principle the constitutional amendments after three consecutive sessions which lasted more than 10 hours."
The amendments, submitted by the parliamentary majority 'Support Egypt' coalition on 11 February, involves changes to 11 articles of Egypt's 2014 Constitution: articles 102; 140; 160; 189; 190; 193; 200; 204; 234; 243, and 244. The coalition also proposed that eight new articles are to be added to the constitution.