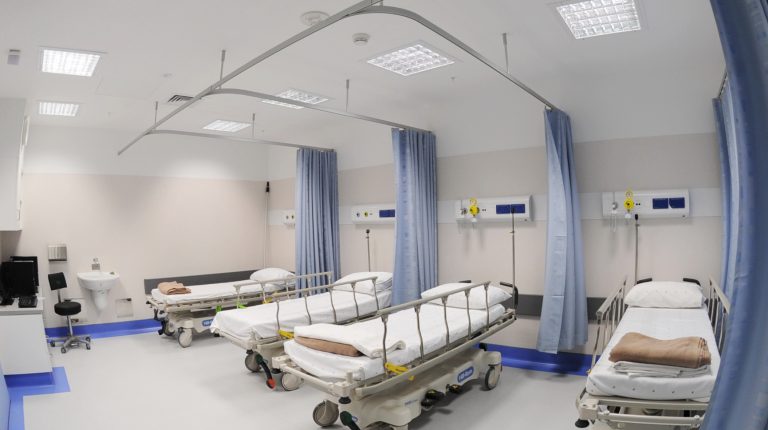 The total number of patients who received medical treatment at the state's expense abroad and inside the country reached 2.6 million patients for EGP 8.4bn during 2018, up from 2.5 million patients at a cost of EGP 6.1bn during 2017, an increase of 6.8% in the beneficiary numbers compared to an increase in treatment costs by 37.2%, according to the Central Agency for Public Mobilization and Statistics (CAPMAS).
The CAPMAS revealed in its press release on the occasion of World Health Day that the total number of government hospitals reached 676 hospitals in 2017, up from 662 hospitals in 2016, an increase of
2.1%.
The World Health Day is celebrated annually on 7 April, and this year's celebration theme is: 'Comprehensive Health Coverage.'
The CAPMAS also added that the total number of beneficiaries of health insurance reached 54.17 million people in 2017, compared to 52.81 million beneficiaries in 2016, an increase of 2.6%.
Notably, the number of beneficiaries from the health insurance is expected to increase, and the quality of services itself is also expected to be improve following the implementing of the new comprehensive Health Care Law. Egypt's Cabinet approved a new comprehensive health insurance bill in October 2017 and it is going to be implemented gradually between 2018 and 2032.
Days ago, Egypt's Minister of Finance, Mohamed Moeit, said that his ministry is discussing with a group of consultants the amendments of the New Universal Health Coverage Law, expecting the amendments to be presented in parliament soon.
The new system will allow people to choose their service providers, Moeit said, adding that Egypt has learnt from its failed experiences of creating a decent healthcare insurance system.