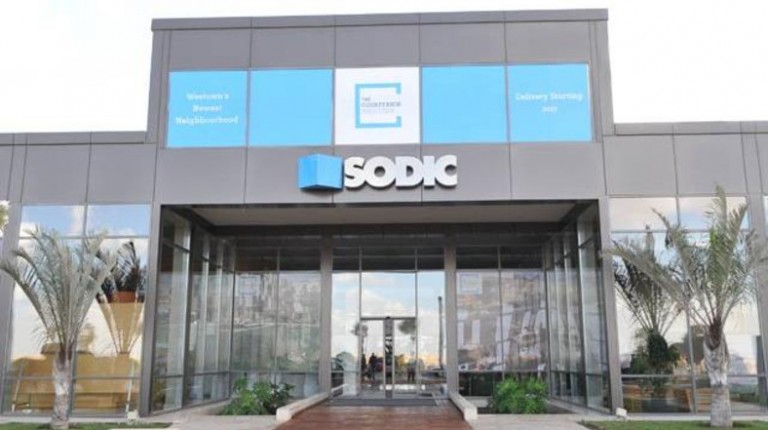 Six of October Development and Investment (SODIC) announced that it has recorded contractual sales of EGP 500m from its Allegria Residence project.
SODIC had launched the first phase of Allegria Residence, which features 83 residential units, on 25 March under its SODIC West project located in western Cairo.
The Egypt-based leading property developer is planning to launch the Six West project, which has seven buildings facing SODIC Sports Club (SSC), in April, in addition to Residence 7 under its Villette Compound project in New Cairo, according to a statement.
SODIC West, which embraces over 15,000 residents, features a wide range of housing units, as well as educational, commercial, and retail amenities including the British International School in Cairo, SSC, and Westown Hub.
The company has recently received credit facilities worth EGP 3.2bn from some banks, the company's managing director said.
Earlier in March, the Egyptian real estate developer signed a partnership deal with the New Urban Communities Authority (NUCA) to establish a full-fledged urban project over 500 feddan in Sheikh Zayed city.
The managing director expected the project's first phase to be launched by the fourth quarter (Q4) of 2019 or in Q1 of 2020.
The planned project is projected to be constructed at a value of EGP 43bn upon which NUCA will allocate up to EGP 15.3bn under the deal over 11 years.
In March, SODIC said its consolidated net profit fell by 24.7% year-over-year (y-o-y) in 2018 to EGP 450.9m, versus EGP 598.6m, including minority shareholders' rights.
The company ordinary general meeting (OGM) has previously approved a cash dividend distribution of EGP 0.50 per share for fiscal year (FY) 2018.
The OGM has endorsed the payment of EGP 174.5m in dividends to shareholders for FY 2018, SODIC said in a statement.
Moreover, the OGM has approved the company's 2018 financial statements, as well as the board's and audit's reports.
Meanwhile, the extraordinary general meeting (EGM) has discussed the EGP 800m settlement agreement signed last December with the Illicit Gains Authority (IGA) for the company's land plot in Sheikh Zayed.
The general assembly has also agreed to apply the cumulative voting system and amend articles 46 and 21 of the company's articles of associations.