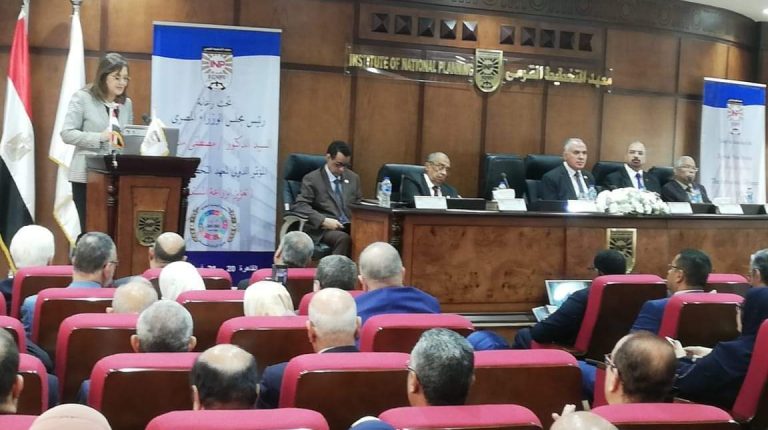 Minister of Planning Hala Al-Saeed said the board of directors of the Egypt sovereign wealth fund will be formed next month after choosing an executive manager for the fund.
She added that four candidates are competing for the position, including three Egyptians living abroad, in the United States, Lebanon, and Dubai, in addition to a candidate in Cairo within the shortlist. Al-Saeed expected the final decision to be made next month.
On the sidelines of her participation in the International Conference for Sustainable Agriculture Enhancement at the National Planning Institute, Al-Saeed said that currently discussions are taking place regarding the unused lands, including the Fair Zone at Nasr City.
She added that there are two scenarios to deal with the situation of the Fair Zone land. The first is to have it directly be part of the fund's assets, and the second includes transferring its ownership to the National Investment Bank in return for its debts. Afterwards, the bank would use it to have a share in the fund, which is currently under study.
Furthermore, she pointed out that one of the unexploited assets suggested to become part of the fund are the lands affiliated to the Library of Alexandria.
Al-Saeed said in a previous statement that the ministry sent 20 unexploited assets to be assessed by the concerned bodies in order to be included in the fund following its launching.
In a related context, Al-Saeed said that the restructuring committee of the National Investment Bank was formed again, and included Gamal Negm, deputy governor of the Central Bank of Egypt (CBE), Abu Bakr Abdelhamid, advisor to the minister of finance for restructuring, in addition to Gehan Saleh, adviser of the prime minister for Economic Affairs. The committee will be holding its first meeting tomorrow.
The committee will discuss offering investment assets, settling debts, and the new National Investment Bank Law, Al-Saeed added.
Khaled Serry Seyam, member of the board of directors of the bank, has finished preparing the initial draft of the law to be discussed when fully ready within three months.
Moreover, Al-Saeed said that it is targeted this year to settle debts ranging between EGP 60-70bn, however, assessing assets and looking into their averages is still being considered through relying on three bodies including the CBE and the New Urban Communities Authority.
The minister said that her ministry had given a group of unexploited assets to the Administrative Control Authority to be surveyed in order to completely finish surveying assets within the following two months.
She said that the number of unexploited assets surveyed over the past period reached 400 assets.