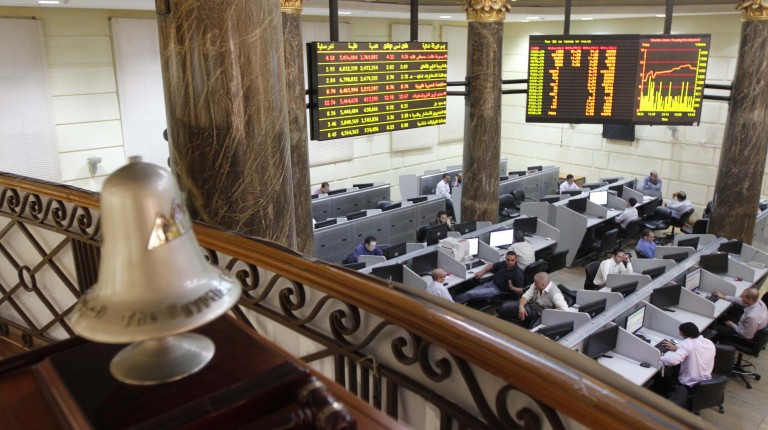 Egyptian traders expected the Egyptian Exchange (EGX) to continue to decline during sessions this week, in parallel with the fasting dealers for trading in the month of Ramadan, thus pushing daily trading down. This is in addition to the European Bank for Reconstruction and Development (EBRD) issuing a statement by the end of last week, signalling the weak foreign investment and expectations of higher inflation after subsidies are removed, Moreover, the high value of the pound, could threaten the Egyptian economy and lower its competitiveness.
The main index EGX30 fell by 5.5% last week to 14,035 points, in its largest weekly decline since December.
Despite the decline in the volume of daily trading, a package of transactions witnessed by the EGX last week raised the total value of trading during the week to reach EGP 3bn, recording the highest value of weekly trading since a month.
Mohamed el Asar, head of technical analysis in Aman Securities, predicted that the market will continue to decline during the current week with a slight rebound, while the overall trend of the market is up.
He advised trading during the current week in the shares of Pioneers, which will be priced at EGP 6.7 – 7.25, in addition to Palm Hills, which will be priced at EGP 2.3 – 2.5, and Orascom Investment, which will trade at EGP 0.5 – 0.55.
The small and medium-sized (SMEs) enterprises index EGX70 closed down 4.3% at 620 points. The EGX30 Capped fell by 6.4% at 17,336.4 points. The EGX100 scored the highest fall by 4.71% at 1,740.7 points.
The market capitalisation lost EGP 41bn last week, closing at EGP 766bn against EGP 807bn two weeks ago, while shares accounted for 88.7% of total trading.
Egyptians accounted for 59.7% of total transactions on shares, while foreigners accounted for 31.6%, and Arabs for 8.7%, excluding deals.
Foreigners scored net purchases of EGP 544.1m, Arabs EGP 4.4m, while Egyptians dealt on 67.7% of the shares since the beginning of the year, foreigners on 22.8%, and Arabs on9.5%.