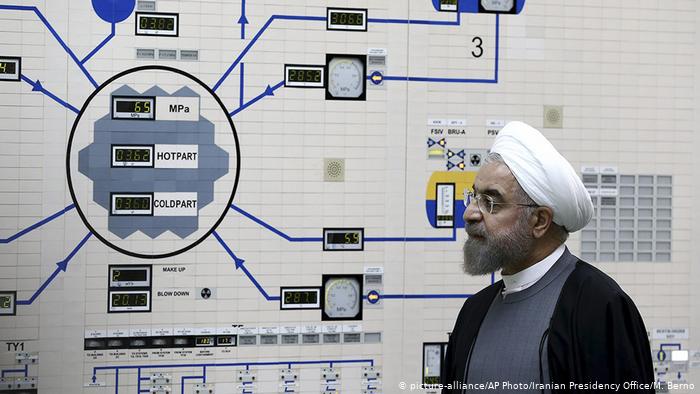 Foreign ministers from the UK, France, and Germany were to meet with EU Foreign Policy Chief, Frederica Mogherini, in Brussels on Monday to discuss the state of the Iran nuclear deal.
The meeting comes less than a week after Iran announced it would withdraw from some "voluntary commitments" of the 2015 pact if it did not receive protection from sanctions for its oil and banking sectors.
The EU has rejected those conditions, saying it will not accept any ultimatums, but it is committed to keeping the deal alive.
"We will continue to support it as much as we can with all our instruments and all our political will," Mogherini told reporters upon arrival.
France, Germany, and the UK are three of the five signatories of the deal, along with Russia and China. United States President Donald Trump withdrew his country from the deal last year.
US Secretary of State Mike Pompeo is expected to make a surprise visit to Brussels on Monday. Washington has increasingly pressured the EU to isolate the Islamic republic internationally and walk away from the nuclear deal.
But Mogherini told journalists there are "no precise plans" to meet with Pompeo.
"We were told during the night that he was planning to change his travel plans and to have a stopover here in Brussels," Mogherini said, adding, "We will be here all day with a busy agenda. So we will see during the day how and if we manage to arrange a meeting."