Ramadan is known for producing many advertisement campaigns for many brands.
Being a spiritual month, many NGOs, hospitals, and charity organisations that rely on donations exploit Ramadan to attract more people to donate through advertising.
During the last years, NGOs and hospitals used heart touching commercials to move the people emotionally and get you sympathy with the poor or patients. But since last year after many people criticised this way of campaigning, most of the NGOs turned to make ads in an exhilarating manner but also deliver the message. They started to rely on actors, singers, or media figures in advertisement believing that those people can change impact the people positively.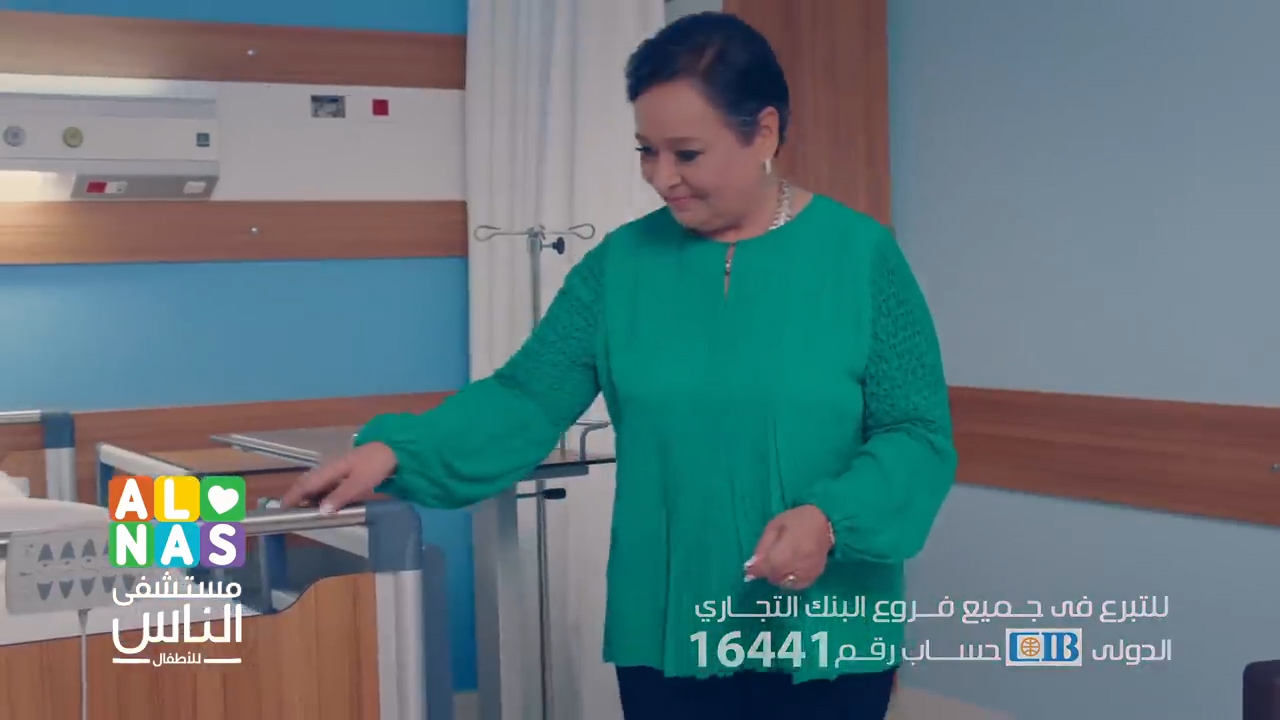 Among the exhilarating ads this year was the El Nas hospital (Hospital of the people) that called for the people to donate for the hospital so they can continue equipping the hospital which has been already established.
You will be amazed when you know that the managing director of this hospital is a woman, Anisa Hassouna. Daily News Egypt interviewed Hassouna to know more about this hospital that is considered as the largest free pediatrics hospital in the Middle East and Africa.
Hassouna stated that the Al-Joud Foundation is planning to open the first stage of El Nas Hospital in the fourth quarter (Q4) of this year, noting that the first stage of the hospital will be specialised in treating children with congenital heart defects.
She added that Al-Joud Foundation signed an agreement last year with Khamis Asfour Foundation for the management and operation of the hospital.
Hasouna added that the foundation has completed the construction of the hospital since 2015, and the necessary medical equipment is expected to arrive in July.
She explained that the total capacity of the hospital is 557 beds. while the capacity of the first stage of treating children with congenital heart defects is up to 110 beds.
"The first phase includes 16 outpatient clinics, two operation rooms, and a radiology centre.  The hospital is seeking to recruit 50 doctors and 200 nurses to work in the hospital," Hassouna disclosed.
She mentioned that they chose the name EL Nas to reflect the idea of the hospital that it is for the people and founded by the people.
Meanwhile, Ahmed Fathi, director of the hospital, told DNE that the total cost of medical equipment in the hospital is over EGP 55om, including EGP 250m in the first phase.
Fathi explained that the hospital was built on 30 sqkm and includes 45 outpatient clinics and a blood bank.
He pointed out that there are about 27,000 children who are born every year with a heart defect in Egypt, with only 13,000 cases treated while the rest are on waiting lists, noting that EL Nas hospital seeks to reduce the number of waiting lists and to treat all cases for free.
Fathi pointed out that the hospital plans to conduct 1,500 operations every day.