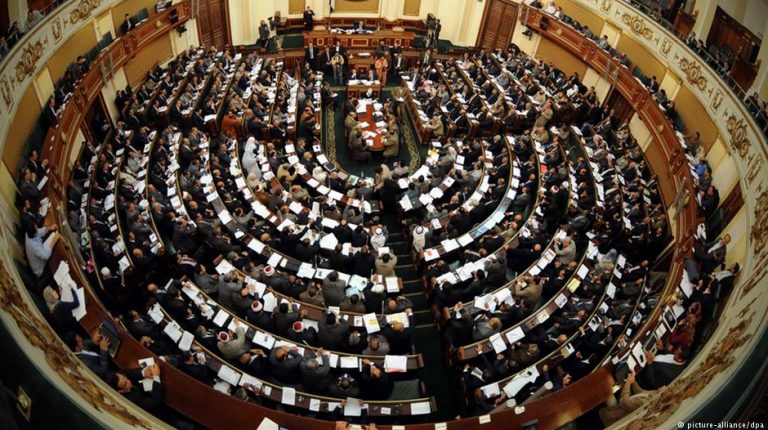 The parliamentary committee of social solidarity is set to discuss and approve the government-drafted non-governmental organisations (NGOs) draft law within the upcoming weeks.
Mohamed Abu Hamed, a member of the committee, said that they will immediately begin to discuss the amendments after it is officially referred to the parliament speaker Ali Abdel Aal, during the first general session scheduled on 9 June.
Abu Hamed said that the expected amendments came after much social dialogue which was organised by the government, represented by the ministry of social solidarity, but the committee is yet to decide organising hearing sessions over these amendments.
Furthermore, Abu Hamed suggested that the committee would approve the draft before the end of the current legislative term of the parliament in late June, given to the importance of the Draft Law, both at the government level or civil society institutions.
On 16 May, the ministry of social solidarity announced that the bill would be sent to parliament for discussion soon, after the cabinet had approved the draft law on 15 May in preparation for its referral to the parliament to take the necessary measures to approve it.
The amendments came after President Abdel Fattah Al-Sisi ordered the government in November 2018 to form a committee in order to come up with a comprehensive vision to amend the existing law, as well as to prepare a report with suggested amendments to be presented to parliament after holding community dialogues.
Several community dialogue sessions headed by the assigned parliamentary committee and the minister were held during the past months with NGO representatives, public and legal figures, and youth over the amendment of the existing law, which focused on reconsidering the disputed articles to come up with a set of recommendations satisfactory to all concerned bodies.
In May 2017, Al-Sisi ratified an 89-Article Law, in order to replace Law 84 of 2002, six months after its approval in parliament, however its bylaws were never enforced. The cancelled controversial law was drafted by the head of the parliament's social solidarity committee, Abdel Hady El-Kasaby.