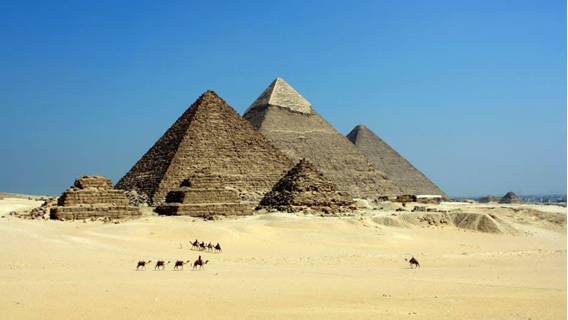 Cultural tourist spending in Egypt increased during the last season, and it would reach $100 per day in next season, Mohamed Osman, head of cultural tourism promotion committee in Upper Egypt, said.
A committee's report, which monitors the changes witnessed this season, revealed the winter season saw a remarkable tourist recovery, especially in Luxor and Aswan.
Osman pointed out that the figures revealed positive changes in the sector compared to last year, most notably the high tourist spending rate.
In that context, Osman explained that the average expenditure of tourists reached its lowest level after January 2011 recording $25 per day, while the average spending last winter season recorded about $70 per day.
"Japan tops the list of high-spending countries in Egypt, followed by the United States and Germany, while the Chinese tourism is in dire need of more effort to raise its spending rate," the report disclosed.
Talking about the the cultural tourism target markets, Osman said that there are five major markets that witnessed a remarkable increase in the cultural tourism movement to Egypt during the last period, first of which is the Spanish market, then the Latin American market, followed by France, Germany, and the United States.
"Some of the countries that  export cultural tourism have missed the market expectations, mainly the Italian market, and the flow indicator from the English market is particularly questionable, which was accounting for 40% of the total  flow of cultural tourism to Egypt, while it appears now in a very limited way despite all the facilities that were presented," according to the report.
The report also pointed out that some target markets, that witnessed low tourism export after January 2011, started to visit Egypt in remarkable numbers, led by the Scandinavian market.
Meanwhile, there were three markets that represented a surprise for the sector in terms of tourists flow, including Austria, Belgium, and the Netherlands, respectively.
Moreover, the report stated that the Japanese market ranked first among Asian markets in terms of tourist flow, noting that the number of Japanese tourists is increasing not only in winter season but also in summer.
"While the Indian market maintained its flow at a constant level despite the very special offers from some Egyptian companies," the report revealed.
Osman described the Chinese market in the report  as the treasure that has not been used, noting that China exports 150 million tourists a year.
"If Egypt can attract and get only 1% of the Chinese tourism around the world, Egypt will have 1.5 million tourists a year," the report continued.
The report pointed out that the Korean market began to recover since early November for the first time after a long period of decline in their movement to Egypt.