While the temperature keeps on rising, the clashing blue waves become an increasingly popular trend. Even though, local brands have been witnessing a notable growth in demand, swimwear still remains mostly dominated by foreign alternatives.
Seemingly easy in design, the swimwear category has always been relatively challenging given its needed materials and production logistics.
Nevertheless, the KAI Collections is a homegrown brand that aims to take hold of the swimwear category in Egypt and beyond. The Egyptian premium brand specialises in fresh swimwear for men.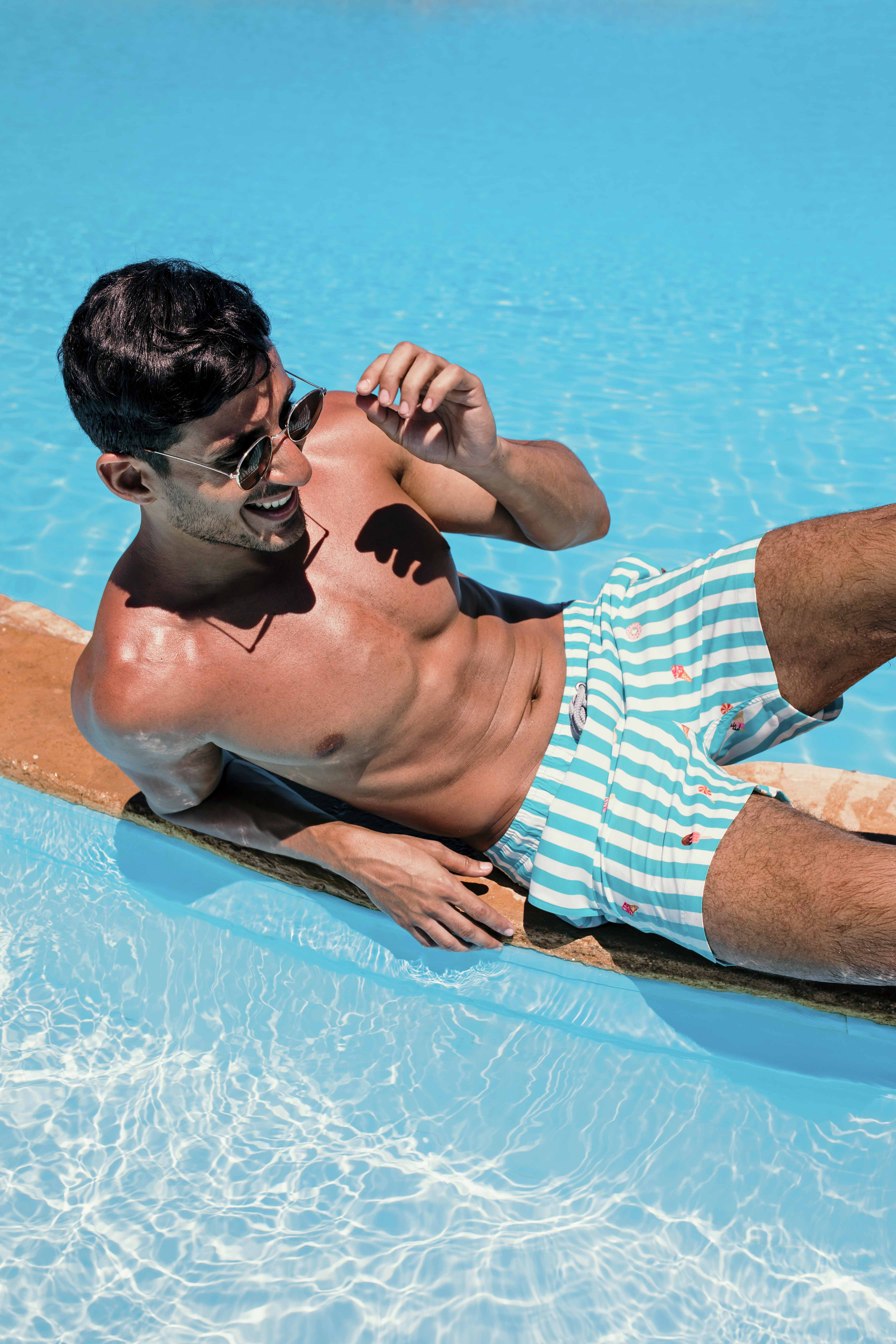 Its Instagramable designs offer a contemporary statement while maintaining high quality standards and unwavering style. Catering to both men and boys, the KAI Collections plans to become synonymous with fun under the sun.
Focused on swim shorts, the local brand targets men who are confident, daring, bold, and unique. The daily summer companion embraces a colourful rainbow of design options. From geometric patterns to summer colours and cool prints, the brand's debut collection features 20 different designs of swim shorts that are diverse in style.
A true champion of personal style, the KAI Collections was keen to address a wide spectrum of gentlemen. Accordingly, the collection features everything from tropical fruit prints to funky camel prints, classic paisley prints and simple plain pop-coloured swim shorts.
Made for those who have every intention to stand out amongst the crowd, the KAI Collections accommodates every fashion-inspired whim. On the other hand, it also celebrates families in a rather fashion-oriented method.
This season the homegrown brand decided to pamper fathers and sons as well as become part of such an incredible bond. Therefore, the KAI Collections launched a secondary line of six matching swim shorts for all fathers and sons out there.
Since pool days and fun beach family outings are always an invitation for a new set of unforgettable memories, the brand plans to be at the heart of each picture and laughter.
With distinctive vibrant summer prints, meticulous details, and exactly the right pop of colour, this local alternative is a must-try option for swim shorts.