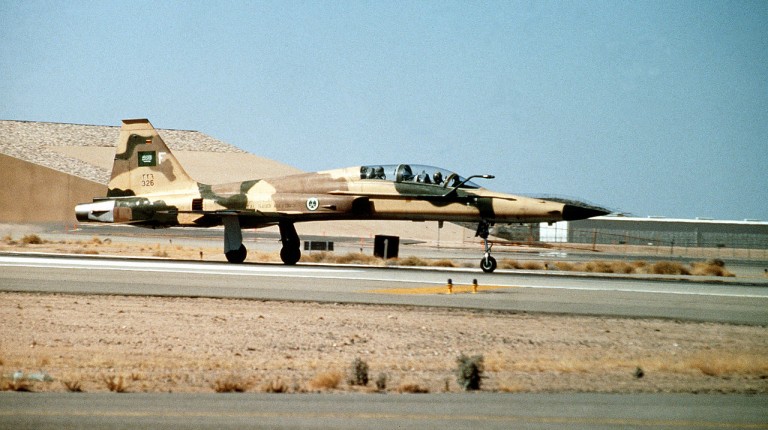 The Iran-backed Houthi movement in Yemen announced on Saturday night that it has attacked two Saudi airports; Jazan and Abha by a drone.
Spokesperson of the Saudi-led coalition in Yemen, Turki Al-Maliki, said that the Saudi royal air force succeeded on Saturday night in intercepting and destroying a Houthi drone which targeted Abha airport.
The Al-Masirah TV, a television station run by the Houthi movement confirmed the attack, adding that a number of drones took part in the attack which targeted the control rooms of the Jazan airport and the fuel station of Abha airport.
The conflict in Yemen has erupted in September 2014, when the Ansar Allah "Houthi" group, backed by Iran, seized control of the Yemeni capital Sanaa.
Following the Houthi action, Saudi Arabia, the closest regional power to Yemen, announced in March 2015, the formation of the Coalition for Supporting Legitimacy in Yemen.
Spokesperson of the Houthi movement noted that the drones succeeded in reaching their targets causing the two airports to go out of service. He also vowed to attack Saudi Arabia again, according to Al-Masirah TV.
On Wednesday, at least 26 people were wounded in a missile attack on Abha airport in Saudi Arabia after the Houthi movement fighters fired a missile toward Saudi territories.
Besides Saudi Arabia, the coalition includes the United Arab Emirates, Jordan, Bahrain, Pakistan, Djibouti, Sudan, Senegal, Kuwait, Morocco, Malaysia, and Egypt, as ­well as the internationally recognised government of Yemen.
Qatar was also part of the coalition until the breakdown of the Gulf crisis in May 2017.
The conflict resulted in killing more than 100,000 civilians and wounding hundreds of thousands. It is also a humanitarian crisis in the poor country as well as a medical one. Yemen is facing the world's largest humanitarian crisis.
Egypt condemned the Houthi attack, stressing support for the Saudi people and government against the attacks and attempts to harm the stability and security of the kingdom.
In a statement, Egypt's Ministry of Foreign Affairs noted that such attacks violate the International Law, calling for the international community to face such actions. Egypt also supports Saudi Arabia in responding to the attacks.