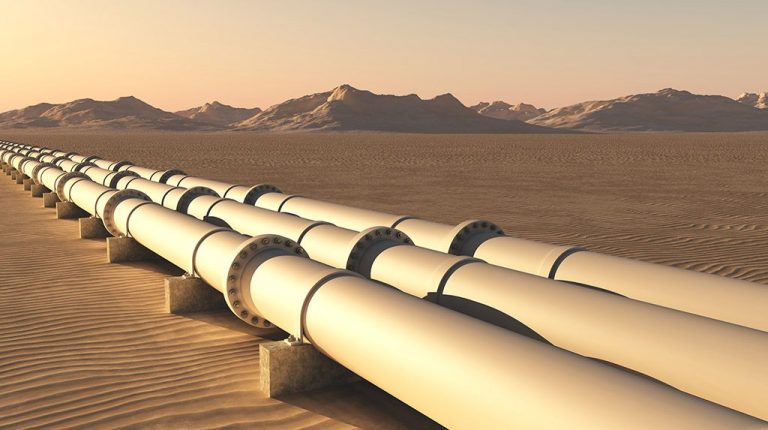 The Egyptian General Petroleum Corporation (EGPC) and the Egyptian Natural Gas Holding Company (EGAS) agreed with the Israel Electricity Authority (EA) to settle the issue of international arbitration, in return for Egypt paying $500m in instalments over eight and a half years from the proceeds of fees Israel will pay to export its gas through the Egyptian gas pipelines and liquefaction plants.
A government source told Daily News Egypt that the settlement agreement included Egypt allowing Israel to export gas produced from its fields in the Mediterranean Sea via Egypt and to pay the instalments of the settlement from the revenues every 6 months.
He added that Israel aims to start the transfer of 150m cubic feet of gas per day from the fields of the Delek and Noble companies in the Mediterranean next month, after ensuring the safety of the gas pipelines.
A senior source in the oil sector told DNE that the Israeli gas shipments would be directed to the liquefaction plant and will rise to 700m cubic feet per day within two years.
A statement issued by the EGPC and EGAS said the value of the settlement is estimated at EGP 500m to be repaid over eight and a half years by repaying $60m as a down payment on the date of activation of the settlement agreement.
The statement said that $40m will be paid six months after the date of activating the settlement agreement, and payment of the remaining amount by 16 half-yearly instalments of $25m.
Payment will be guaranteed by issuing a letter of credit from the National Bank of Egypt in accordance with Egyptian Law.
The settlement agreement stipulates that if the two instalment payments are not disbursed and the EA of Israel is unable to obtain the amount of the remaining settlement stipulated by the request to expedite payment of the amount or through the bank's written authorisation, Israel's Electricity Company is entitled to terminate the settlement agreement.
The statement said that after reaching the closing date of the "date of activation of the settlement agreement" by the parties, the Israel EA will waive all rights arising or related to the arbitration judgment issued in its favour.