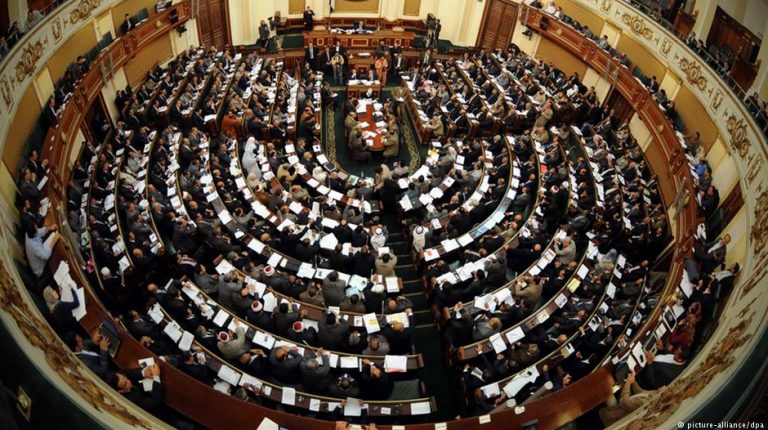 Parliament and the government started working on the legislative agenda of the coming round which will mark the end of this parliament's legislative term, according to a parliamentary statement on Tuesday.
Parliament Deputy Speaker Soliman Wahdan said it was initially agreed that "four political laws will be on the top of parliament's agenda in its last and fifth round."
These laws include practice of political rights, election of parliament, election of senate, and redrawing of electoral districts.
Wahdan asserted the importance of these law, saying that they need long discussions and national dialogue inside and outside the parliament, so they have to be submitted early by the government.
He also stated that the new round is set to begin before the first Thursday of October and continue until June 2020, and revealed that during talks with Minister of Parliamentary Affairs Omar Marwan they had also agreed that the election of the House of Representatives and the Senate should be held at the same time at the end of 2020.
In July, Parliament Speaker Ali Abdel Aal announced the end of the fourth legislative round of the 2015 parliament which witnessed the approval of 156 laws.