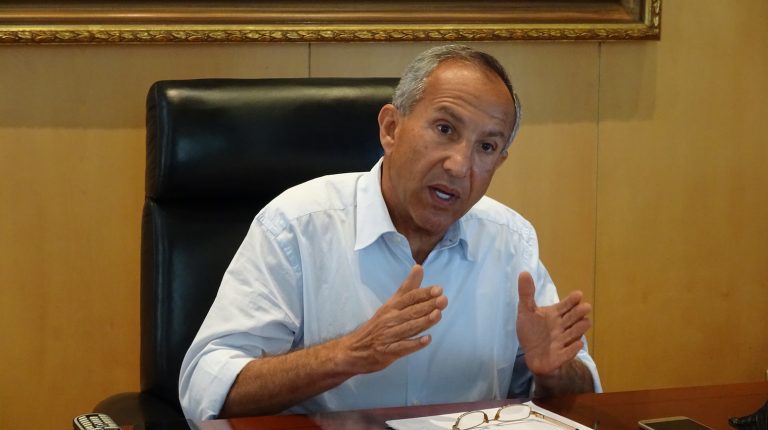 The board of directors of GB Auto decided to approve the merger of "RJ Investment" in GB company at book value.
Sources told Daily News that Raouf Ghabbour owns RG Investments wholly, RG also owns a 25% stake in GB Auto, which was acquired in 2017 through a transfer of ownership from Raouf Ghabbour in a deal exceeding EGP 1bn.
Sources said that the merger is part of a restructuring of the company, they added that an independent financial advisor will be appointed to evaluate the shares of the two companies under the merger.
GB Auto revenues fell 6.3% y-o-y to EGP 5.656bn in 2Q19, with the Group recording a net loss of EGP 8.9m. Revenues for the first half of the year came to EGP 11.534bn, up 6.8% y-o-y, with net profit registering EGP 7.1m.
"The second quarter of 2019 has seen the persistence of challenging circumstances faced since the end of last year," said GB Auto CEO Raouf Ghabbour. "Egypt's passenger car market continues to suffer from lower than anticipated demand as well as a major dislocation in customs treatment favouring European-, Moroccan-, and Turkish-origin vehicles over locally assembled cars and fully-imported one from other origins. This trend is creating an environment that favours importation of more expensive and luxurious cars from European Union countries over buying locally assembled cars and other more economic, fully imported products of non-EU origin. It is our view that these trends are unsustainable, and corrective measures are required to protect our national manufacturing know-how and capacities, as well as provide a level playing field that would stabilize the market, improve foreign currency utilization and enhance custom revenues."
Revenue from GB Auto's regional activities reached EGP 1.784bn million in 2Q19, more than double the EGP 698.9m recorded in 2Q18.
"GB Auto's regional operations witnessed an impressive and robust expansion in the second quarter and the first half of 2019. A rapidly improving security and commercial environment in the Iraqi market has facilitated a substantial, broad-based improvement in sales there," Ghabbour added.
GB Capital booked a top-line before intercompany eliminations of LE 1,219.0 million in 2Q19, up by 6.8% q-o-q and 9.1% y-o-y. On a year-to-date basis, revenues were up by 14.6% y-o-y to LE 2,359.9 million in 1H19.
Furthermore, GB Capital's loan portfolio remained stable at EGP 8.6bn as at 30 June 2019 due to the EPG 767m securitisation transaction at GB Lease, which took place in June.