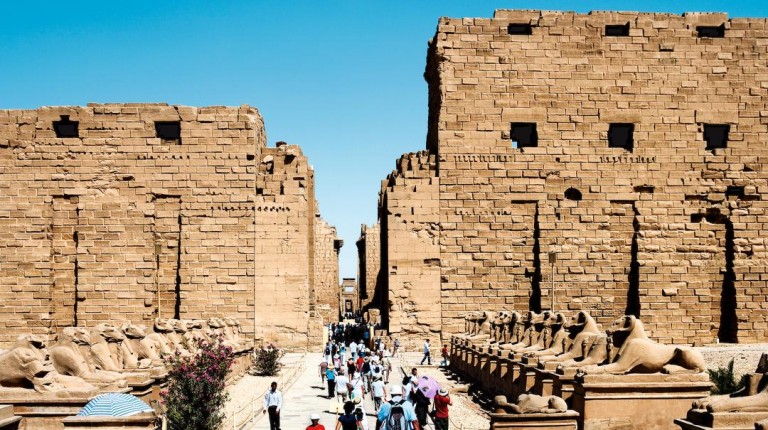 Half a million Chinese tourists visited Egypt in 2018, compared to 300,000 in 2017, according to Amanda Wang, General Manager of Global Destinations Marketing, Sales in Ctrip Group.
She told Daily News Egypt that Ctrip expects this kind of aggressive level increase to be repeated again in the next coming years.
"We have a specific increase target already but as we have just started working with Egypt's Tourism Ministry, so some details are still in discussion, thus the percentage of the hike depends on how much the government will spend on the marketing campaign, and on how big the size of the campaign is," Wang added.
She mentioned that all of these points are still in discussions, stating that her company, in cooperation with Egypt's Ministry, will decide on all the promotional and marketing activities. Afterwards, they will test and see how trends go following these activities, confirming that at that point they would have better predictions for the numbers.
Egypt's Ministry of Tourism and Ctrip will launch a joint marketing campaign to promote Egypt in the Chinese market. This campaign marks the start of a partnership aimed at connecting Chinese travellers to Egypt. Through this cooperation, Ctrip along with the ministry of tourism will carry out a digital campaign with online advertising and precise targeting solutions. The aim is to provide travellers with holistic top-quality products and services.
"Based on our experience in dealing with new countries, in addition to the data we have for Egypt in terms of the booking, the tickets and the hotels, we expect an increase in the number to double or triple," she forecast.
The Minister of Tourism, Rania Al-Mashat, stated earlier to DNE in an interview that the ministry aims to diversify the revenue streams and increase the sector's resilience by attracting new markets. She explained that this could be achieved through increasing promotional efforts in new source markets, including Asia (particularly China).
In terms of the challenges that impact the number of the Chinese tourists to Egypt, Wang stated that Chinese tourists still don't know enough about Egypt, describing that for them, Egypt is a mysterious place.
"It's my first visit to Egypt and I was really impressed how the visa goes so easily and fast. However, many Chinese tourists have not experienced this, so they have no information on how the visa goes so easily in Egypt," she stated.
She asserted that Egypt has such an amazing culture, so they need to change the perception of Chinese tourists regarding Egypt.
"Maybe because of the language or other reasons, Chinese tourists are not being served at the expected level, so we will do our best to send more positive message to China's market, to educate them, and drive their interest," she asserted.