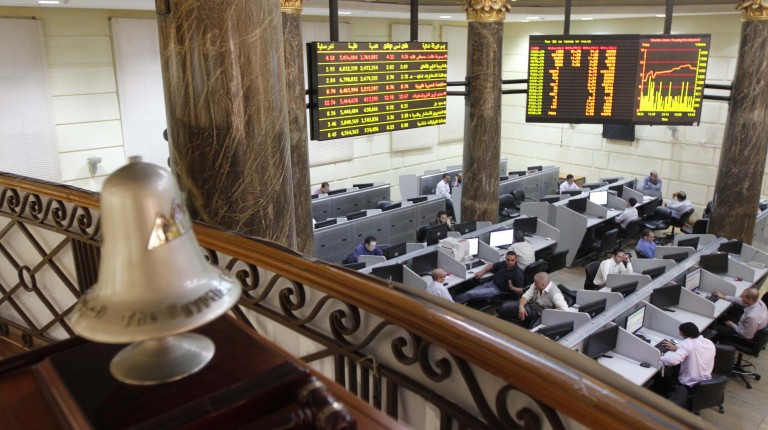 The Egyptian Exchange (EGX) closed in green on Wednesday, reversing some of its losses incurred in the previous eight sessions.
EGX30, the country's blue-chip index, rebounded sharply to close 3.2% higher, as 29 out of the 30 stocks on the index witnessing gains, closing at 13,594 points.
The top two performers on Wednesday were the Commercial International Bank, which increased by 5%, followed by tobacco maker Eastern Company by 4.7%.
Since Sunday, a random sale wave dominated the last three trading sessions, in which the EGX capital lost over EGP 36bn and its indexes bled 8%, while the EGX30 alone lost 4.2%, with the index closing at 13,170 points on Tuesday.
Foreigners' purchases contributed to easing investors' concerns, which in turn consolidates the stock market.
Shawkat El-Maraghy, managing director of HC Securities and Investment, said the previous declines in the EGX were unjustified, as the tension in the Egyptian streets was not that significant. He noted that uncertainty experienced among investors are mere worries of further escalations.
Earlier, Mohab Agena, head of technical analysis at Beltone Financial, told Daily News Egypt that the market will witness an upward move from the current support area to levels of 14,400-14,500 points, advising investors to use the expected upward movement to reduce their sales, and wait for a new sell sign.