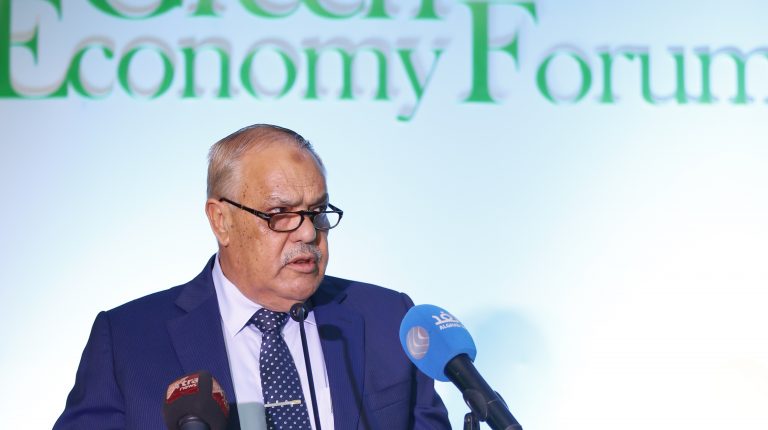 The  Arab Organization for Industrialization (AOI) exploits its potentials in favour of implementing projects that achieve green economy under the leadership of President Abdel Fattah Al-Sisi, the AOI head Abdel Moneim Al Terras stated.
It came during "The Transformation toward Green Economy" conference, held on Sunday in Cairo.
The conference, which was held under the patronage of the Ministry of Environment of Egypt was attended by policy makers, businesspeople, and representatives of international organisations, civil society, and Egyptian youth.
"The AOI is open and welcomes to receive researches, studies, and projects in support of the green economy and also seeks to cooperate with all investors in the field of transformation towards a green economy," Seif-Eldin added.
He explained that the green economy is considered one of the most important issues, as the green economy protects the natural environment and preserves human health and the continuity of living organisms.
He asserted that the AOI is a national industrial entity behind the state development projects that believes in the importance of the green economy.
As a result of this belief, he mentioned that the AOI has implemented a production line for solar panels in cooperation with international companies and implemented many solar lighting poles in various governorates of Egypt.
He told Daily News Egypt that is currently negotiating with the German automaker Opel, to discuss possible means to manufacture electric vehicles (EVs) in Egypt.