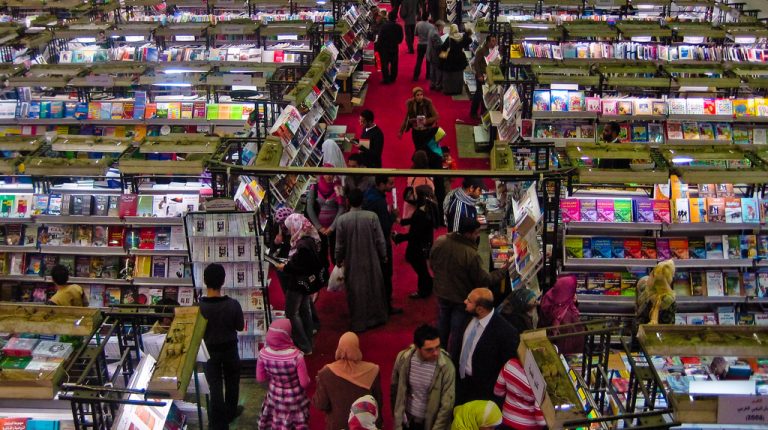 Egypt's Minister of Culture announced on Tuesday the inauguration of the 51st Cairo International Book Fair on January 22, running until 4 February, according to state-run media outlet, Al-Ahram.
The book fair is to take place for the second year in a row at Egypt International Exhibition Centre, located at Al-Mosher Tantawy axis in Fifth Settlement.
Senegal will be this year's guest of honour. With posters and banners of his name, the 51st edition is dedicated to commemorating the late veteran geographer Gamal Hamdan who comes to be this year's Egyptian figure.
Despite the heated wave of criticism and pressure the golden jubilee of Cairo International Book Fair witnessed before its start, it quickly flourished within the first few days of the exhibition owing to the organisation, spacious space, and services the new place offers to visitors.
The Ministry of Culture stated that by the end of last year's edition the 50th Cairo International Book Fair witnessed over 2.5m visitors.