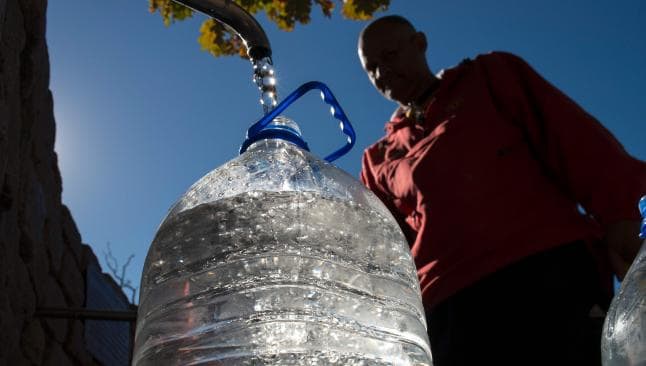 The United States Agency for International Development (USAID) supports water services in North Sinai with $50m, stated Mission Director of USAID in Egypt Sherry Carlin, at the event organised by the American Chamber of Commerce in Egypt (AmCham Egypt) on Thursday.
"Government and senior officials in Egypt requested us to support basic services in North Sinai as it suffers security issues," Carlin mentioned, noting that 450,000 residences in North Sinai benefit from USAID support.
USAID helped 25 million Egyptians access water services, many of which had portable water services for the first time, Carlin stated. The agency is working on building capacities of water companies in Egypt through the best practices, she added.
"USAID has 40 years of cooperation with Egypt. We've been inspiring the success of Egypt by strengthening the strategic partnership in fields like education, economic stability, building human, and institutional capacities," she mentioned.
Through the USAID Commodity Import Programme, Egyptian commodities worth $7.5bn were modernised and exported, Carlin pointed out.
"In 2015, our relations with Egypt were strained but now after consulting our 13 partner ministries in Egypt in addition to Minister of Investment and International Cooperation Sahar Nasr, our relations are based on respect and value which were translated into more projects according to the local government's priorities," Carlin added.
Carlin also asserted the USAID's efforts in supporting women's participation in the Egyptian economy, noting that women in Egypt still face some challenges including sexual harassment and violence.
For his part, Sherif Kamel, president of AmCham Egypt said that the USAID has been an active development partner for Egypt for decades, asserting the importance of its role in supporting Egypt's private sector.
USAID projects in Egypt are diversified in small and medium enterprises, technology, inclusive economic growth, Kamel mentioned, adding that Egypt receives $100m annually from the USAID.
"We are committed to support the USAID's efforts to promote private sector activities in Egypt. It's not a secret that USAID funded projects in Egypt with $30bn over the years," Kamel said.