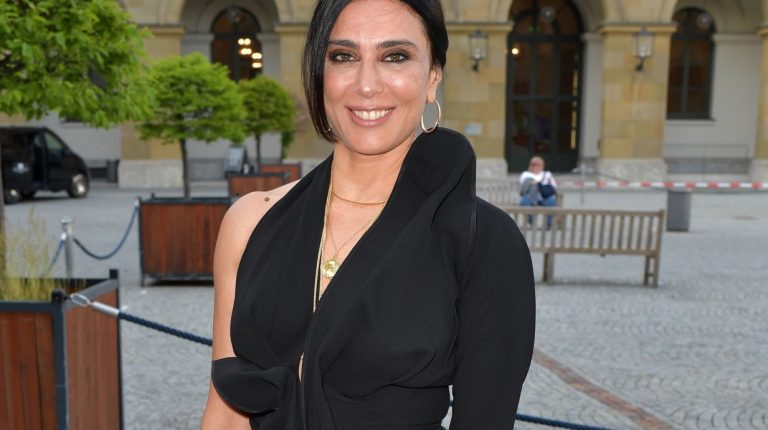 Once again homegrown accessory brand, SADAFA, has managed to transform craftsmanship into a collectable accessory that women around the world can fancy. Inspired by the country's culture and heritage, the new collection, Redefined, borrows its significance from a rainbow of catchy colours. Taking up to 250 hours of artisanal mastery, each clutch is handmade with precious mother of pearl.
Designed by Dina El Sheikh and Amr Abdel Hadi, each bag is an ambassador of the country's culture and heritage.
The brand's name is derived from the word 'sadaf,' the Arabic word for mother of pearl, which is the main material used for most of the designs. According to the founders, the utilisation of mother of pearl in Egyptian craftsmanship has been common since ancient Egypt. Moreover, during the Islamic era, Egypt witnessed a leap in the craftsmanship, when geometrical woodwork became popular in furniture and musical instruments. The accessory brand has redefined this old artistry by reimagining it through today's fashion trends and contemporary aesthetics.
The duo are also firm believers in the necessity of pushing boundaries of Arabesque craftsmanship and introduces it to the global audience, which has already expressed eagerness. The bags have already been spotted at several star-studded occasions around the world.
The brand's list of fans include the likes of Actress Jessica Lucas in Cannes Series event promoting her show The Murderers, Director Nadine Labaki at the Cinema for Peace Gala in Berlin, TV Presenter Raya Abirached at Vogue Arabia's London supplement event, Lebanese Model Jessica Kahwaty at the National Museum of Qatar, Actress Laila Eloui at Al ANBA News event in Kuwait, Actress Arwa Gouda at the Cairo Design Awards, and Actress Amina Khalil at El Gouna Film Festival.