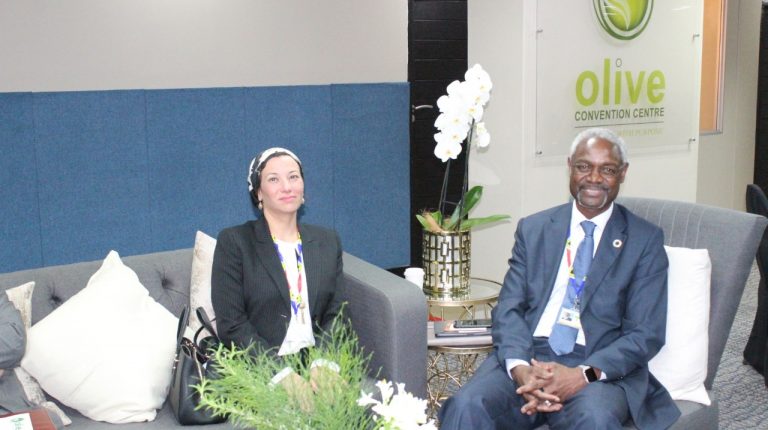 The African Ministerial Conference on the Environment (AMCEN) at its 17th session in South Africa ratified on Friday the launch of the Egyptian Initiative to link the three Rio conventions. 
The conventions comprise the Convention on Biological Diversity (CBD), the United Nations Convention to Combat Desertification (UNCCD), and the United Nations Framework Convention on Climate Change (UNFCCC).
In its final session, the conference welcomed Egypt to host the meeting of the roadmap discussion after 2020. The attendees also invited the funding agencies and international organisations to start implementing the Egyptian initiative.
The initiative was announced by President Abdel Fattah Al-Sisi during the 14th United Nations Conference of Parties (COP 14) which was held in Sharm El-Sheikh, Egypt in November 2018.
The conference also invited member states to hold the biodiversity Summit in 2020.
Moreover, Egypt's Minister of Environment Yasmine Fouad agreed with the Secretariat of the three Rio conventions to hold a meeting on the side-lines of the UN Climate Change Conference which will be held in Madrid next month to ensure that African countries' visions and orientations are shared in the implementation of the Egyptian initiative.
On the side-lines of the conference, Fouad met with Executive Secretary of  the UNCCD Ibrahim Tiao, to discuss joint cooperation in the conservation and protection of land from degradation to preserve the environment and biodiversity.
During the meeting, the minister stressed the need to unify global environmental action in order to protect and rehabilitate ecosystems, promote their sustainable use, combat desertification, halt land degradation, and stop the loss of biodiversity, especially in Africa, which needs concerted global efforts to face its current challenges.