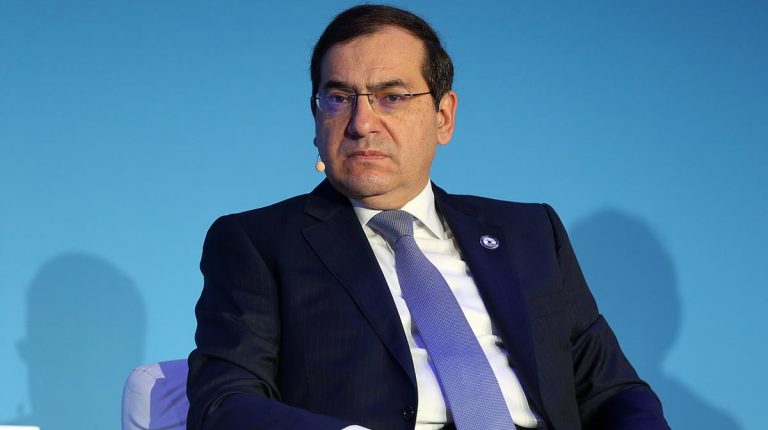 CAIRO (Reuters) – Egyptian Minister of Petroleum and Mineral Resources Tarek El Molla on Tuesday welcomed Canadian mining group Endeavour's desire to take over British gold miner Centamin in a 1.47 billion pound ($ 1.89 billion) offer through an all-share takeover.
Earlier on Tuesday, Toronto-listed Endeavor Mining Corporation announced its offer, which includes a 13 percent premium over the last closing price of Centamin, in an effort to gain control of Centamin's only operating mine, the Sukari Mine in Egypt.
But Centamin rejected the offer, saying it did not offer enough value to its shareholders.
El Molla told Reuters that his country welcomes the attraction of international companies for gold and minerals exploration, especially after the issuance of amendments to the mineral wealth law and the near completion of issuing the executive regulations thereof, which will contribute to attracting international companies in this important sector.
"Endeavour Mining's desire to merge with Centamin in the Sukari Gold Mine in Marsa Alam would boost the project and send a positive message about the desire of an international company to be present in Egypt and make investments in gold exploration activities and thus encourage other companies."
Last year saw a flurry of deals in the gold sector as companies sought to extract more value from operations after years of declining activity and lower returns.
Endeavour, which operates four mines in West Africa, said the Sukari Mine would benefit from the fact that La Mancha, a private gold mining group headed by Egyptian billionaire businessman Naguib Sawiris, would become a major investor. The Sawiris family is a major investor in Endeavour.
" We believe in the strategic rationale for this proposal and are fully supportive," Sawiris, who is also chairman of La Mancha, said in a statement.
"The terms of the proposal provide comparatively greater benefit to Endeavour's shareholders and do not adequately reflect the contribution that Centamin would make to the merged entity.," Centamin said.
Endeavour said it plans to offer 0.0846 of its shares for every share in Centamin, or 126.27 pence per share.
Endeavour first showed interest in Centamin in 2018 through an offer that was quickly rejected. Endeavour then sent a formal offer last month in the hope of holding talks with the board of Centamin.