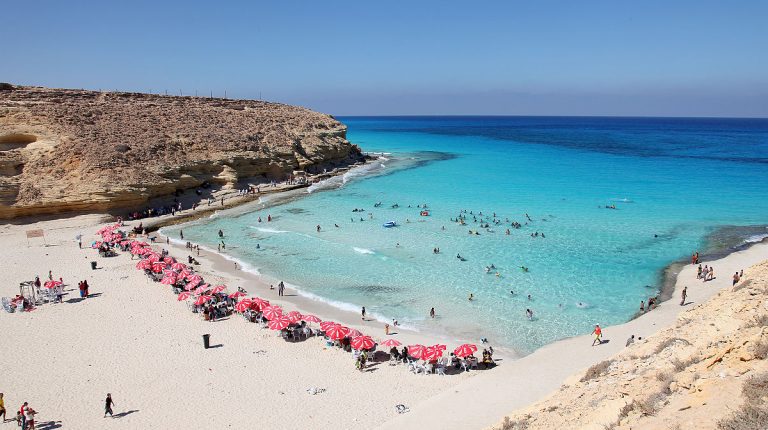 The Central Bank of Egypt (CBE) announced increasing the value of its initiative to finance the renovation and development of hotels and tourism facilities from EGP 5bn to EGP 50bn, in addition to extending it for another year, to end on 31 December 2020.
"About 20 floating and fixed hotels in Luxor, Aswan, South Sinai, and the Red Sea have benefited from the CBE's initiative, taking loans to renovate their facilities. The Egyptian Hotel Association (EHA) is assisting its members to prepare the papers required to apply for the initiative's soft loans," Chairperson of the EHA Maged Fawzy told Daily News Egypt.

The CBE also announced the exemption of the pre-2011 tourism sector's defaulters from marginal interest on their loans, as well as exempting all the customers of the bank's 2017 initiative for troubled tourism companies, including those inf Nuweiba, Taba, and St. Catherine, from the marginal interest and 50% of their debts.
The initiative was conducted under the instructions of Egypt's President Abdel Fatah Al-Sisi, after holding a meeting on Saturday with the governor of the CBE, representatives of the private sector, and Ahmed Al-Wasif, head of the Egyptian Tourism Federation, on the sidelines of the World Youth Forum in Egypt.
Commenting on the initiative, Chairperson of the EHA in the Red Sea, Alaa Akel, stated that this initiative will provide soft loans to hotels and tourism facilities to finance their development and renovation.
Akel mentioned that some hotels were affected negatively since some countries imposed travel bans on Sharm El-Sheikh, stating that these hotels will need to improve their efficiency and to develop, thus the President gave instructions in order to help these hotels to renovate, with the aim of being ready for the tourism recovery.
He noted that around 40 hotels are closed in Hurghada and Marsa Allam.
The UK has imposed a travel ban on Sharm El-Sheikh, following the Russian plane crash over Sinai in 2015, in which all its passengers were killed. However, the British government resumed flights to the resort city late October.
Akel revealed that after the decision of the British government to resume flights to Sharm El-Sheikh, a gradual return to high rates of tourism will be witnessed, expecting to witness a full recovery within two or three seasons.