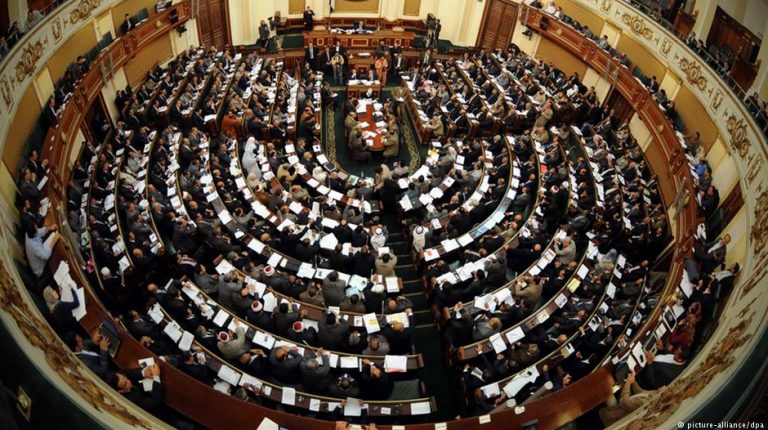 Egypt's parliament approved Tuesday the final draft presented by the government to amend some provisions of the 2015 law on regulating lists of terrorist entities.
During the session, the parliament speaker Ali Abdel Aal said the State Council's report on the law came in line with what the parliament said. In November, the parliament initially approved new amendments and referred it to the State Council for its advisory opinion.

Under the law, any decision to add or remove entities or persons from terrorist lists, or extend the designation period shall be published by the official Gazette. The state will add any individual who commits, attempts, threatens, or plan to commit a terrorist crime whether he/she was inside or outside the country to the terrorist lists.
The law was originally ratified by President Abdel Fattah Al-Sisi in February 2015.
Since the ouster of President Mohamed Morsi, who was also a leader at the outlawed Muslim Brotherhood group, the Egyptian judiciary has placed hundreds of Egyptian persons and entities on the terror list.