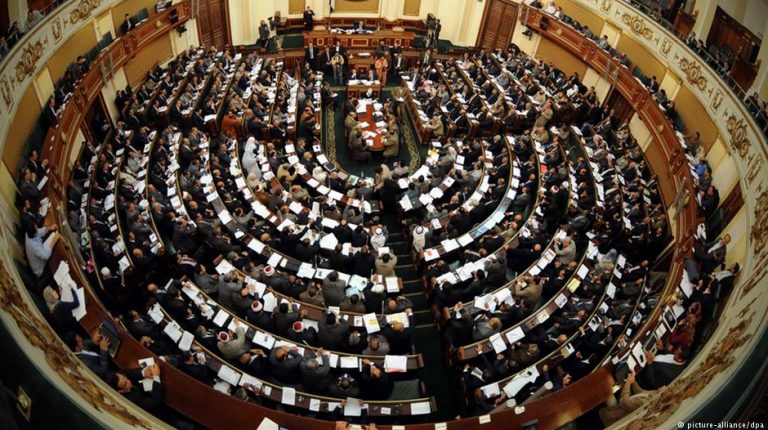 The Parliament will discuss a draft law presented by the government to abolish the Hydro Power Plant Executive Authority (HPPEA) and assign it responsibilities to the New and Renewable Energy Authority (NREA) in February.
The cabinet has earlier approved the draft law, and it is scheduled to be reviewed by the State Council after the parliament's approval, and then presented to the president for ratification.
Government sources told Daily News Egypt that the process of transferring the assets of the HPPEA to the NREA cannot start before the law is approved, and it may take up to 15 months after the approval.
The draft law stipulates that all the assets and obligations of the HPPEA shall be transferred to the NREA after evaluation. The NREA shall also replace the HPPEA in all ongoing contracts.
Mohamed El-Khayat, the NREA head, told Daily News Egypt that the decision aims to unify all renewable energy projects under one umbrella.
Moreover, Mohamed Abdel Kader, head of the HPPEA, said the authority will work normally and continue to negotiate new projects until the issuance of the law.
The HPPEA's budget for the fiscal year (FY) 2019/20 is about EGP 7.6bn, while its revenues reached EGP 2.3m so far, and expenditure of EGP 490m, most of which for implementing studies and workers' wages.
As for the budget of the NREA, the authority's budget is EGP 7.6bn for FY 2019/20, with EGP 2.3bn expenditure and EGP 1.9bn revenues.
According to the draft law, the workers of the HPPEA shall be transferred to several bodies affiliated to the Ministry of Electricity and to the Egyptian Electricity Holding Company and its subsidiaries with the same grade-levels.