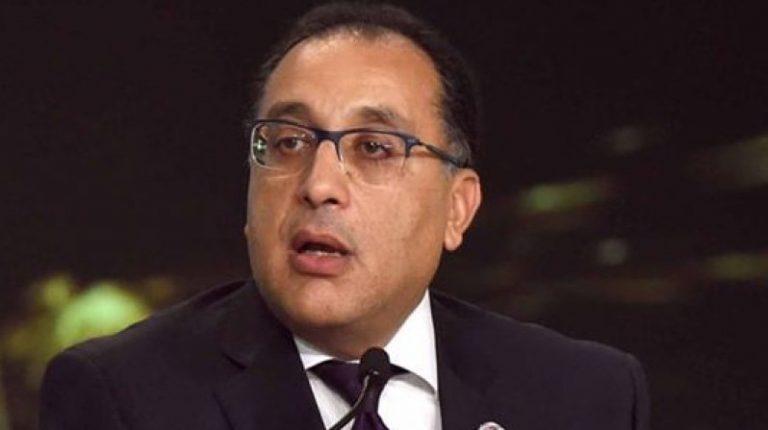 Egypt's Prime Minister Mostafa Madbouly chaired on Saturday a meeting with the Supreme Committee for Nile Water (SCNW) to review the outcomes of Washington's previous meeting on the Grand Ethiopian Renaissance Dam (GERD) that was held on 13-15 January 2020, according to a cabinet statement.
Minister of Water Resources and Irrigation, representatives of the Ministries of Defence, Foreign Affairs, and also officials from the General Intelligence Service attended the meeting.
The officials discussed the points that will be addressed during the upcoming technical and legal discussions that will be held ahead of Washington's next meeting scheduled on 28-29 January.
The points include managing drought and prolonged drought, the coordination mechanism to monitor the implementation of the final agreement, as well as the mechanism for resolving conflicts in the future.
On the other hand, the Egyptian cabinet appreciated the US administration's role in facilitating negotiations and bringing views of Egypt, Ethiopia, and Sudan closer.
Earlier last week, the Ministers of Foreign Affairs and Water Resources of the three countries and their delegations met with the US Secretary of the Treasury and the President of the World Bank, participating as observers, in Washington.
The Ministers issued a joint statement in which they noted "the progress achieved in the four technical meetings among the Ministers of Water Resources and their two prior meetings in Washington and the outcomes of those meetings."
They also noted their joint commitment to reach a comprehensive, cooperative, adaptive, sustainable, and mutually beneficial agreement on the filling and operation of the GERD.
The ministers also noted that "the filling will take place during the wet season, generally from July to August, and will continue in September subject to certain conditions."
The ministers stated that "the filling of GERD will be executed in stages and will be undertaken in an adaptive and cooperative manner that takes into consideration the hydrological conditions of the Blue Nile and the potential impact of the filling on downstream reservoirs."
Egypt depends on the Nile for more than 70% of its water supply for drinking, industry, and agriculture, and it is concerned that the GERD will shrink its share of Nile water and cause "harm" to its people.