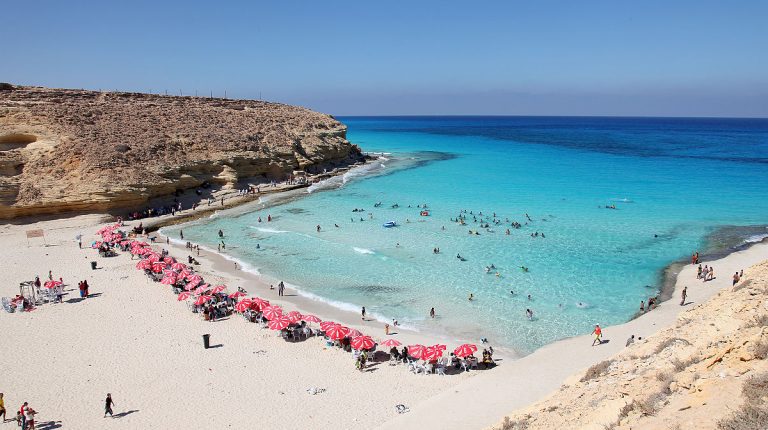 Germany is now the top country that exports tourists to Egypt, where the number of German visitors jumped to 2.5 million in 2019, Economic Advisor at the World Tourism Organization (UNWTO) Said Al-Batouti told the Middle East News Agency (MENA).
In general, Germany is considered one of the largest countries that exports tourism in the world, he added, evidencing that in 2019, when 55 million Germans travelled for the purpose of tourism, while the number of trips by German tourists reached 70.1m trips, spending more than 1.7bn days on tours and excursions.
Al-Batouti said Egypt needs more trained cadres in its tourism office in Germany – affiliated to Ministry of Tourism – who are fluent in multiple languages and have modern marketing skills, so that they can increase German tourists in Egypt.
Besides, Egypt also needs stronger coordination between different authorities that are concerned with the tourism sector, in addition to improving tourism services under a comprehensive strategy.
He pointed out that the tourism file is highly dependent on safety and security, assuring that Egypt has succeeded in addressing and strengthening its security situation with the latest technologies.
Al-Batouti talked about the COVID-19's possible impact on the world's largest tourism trade fair, ITB Berlin, which will be held from 4 to 8 March, stating that it will have no harmful influence, whether in terms of the number of exhibitors or visitors from professionals, academics, media, or ordinary people.
This year, 180 countries and 10,000 exhibitors will participate in the ITB Berlin, in which 350 conferences and events will be held, where 400 lecturers and speakers are scheduled to take part.
Al-Batouti said that Egypt will participate with a large pavilion as in previous years, hoping that this year's participation will be more distinct.