The Luxor African Film Festival (LAFF) announced last Thursday the film programme for its 9th edition which will be held on 6-12 March.
This edition is dubbed "Farid Shawky" after the late popular Egyptian actor and producer, whose filmography exceeds 100 works. The festival will publish a book detailing the life of the actor and connecting his development as an artist with the filmmaking scene in Egypt. The book was written by film critic Amal Al-Gamal.
The book deals with Shawky's journey to stardom, and the difficulties and obstacles he faced, playing marginal and secondary roles till he dominated main roles all the way to sole stardom. It also explores how he succeeded in overcoming the traditional features of a star, cleverly challenging the rules of the market and the box office.
In a career spanning almost 50 years, Shawky (aka The King of Terso meaning third-class theatres) starred, produced, or wrote the script for over 400 films, in addition to other works in theatre and television. His popularity spread across the Arab world, and even in Turkey where he co-starred some films.
The book explores various stages in the life of the actor from theatre to cinema, from villain roles to social drama and comedy, and the secret of his transition to melodrama and older-aged characters. It also tries to explain how he viewed himself and his evaluation of his own work, and how he escaped the traps of stereotypes.
The LAFF will also celebrate late Egyptian director Samir Seif who passed away last year. Seif was graduated from the High Cinema Institute in 1969 and got his Master's in 1991 and PhD in 1999 where he researched and analysed Egyptian action films.
His debut film Daerat Al-Intikam (Circle of Revenge) 1976, was an adaptation of Alexander Dumas's The Count of Monte Cristo starring Nour Al-Sherif, Mervat Amin, and Shwikar. He went on to work with generation's top talent: comedy superstar Adel Imam, as well as Youssra, late acting veterans Ahmed Zaki, and Nour Al-Sherif. He also headed the jury of Alexandria International Film Festival in 1993 and was a jury member of the LAFF in 2019.
The LAFF will also honour late Egyptian director Osama Fawzy who also passed away last year. He studied directing at the Higher Institute of Cinema in 1984. He worked as an assistant director for a long time since 1978 with a large number of directors. He was the artistic producer of Alaqzam Kademon (Dwarves Are Coming) directed by Sherif Arafa, and later worked in Yusri Nasrallah's film Mercedes, and Radwan El Kashef's Leih Ya Banafseg (Why Violet). His directorial debut was through the Ghosts of Asphalt in 1995, which received a Special Mention at the Locarno Film Festival, then Demons' Paradise in 1999, which was produced by Mahmoud Hemeida. The film won the golden awards in Damascus and Khouribga film festivals. He was also honoured at the Arab World Institute in Paris, and participated in Milan Film festival. He later directed two films with author Hani Fawzy, including I love the Cinema and In Natural Colours.
The festival has also added a new section named African Diaspora, in which filmmakers whose origins are African but live and were born in other places of the world can screen their works.
The festival also announced that the long narrative competition will include 10 films, all of them will premier for the first time in Egypt.
In Mati Diop's Atlantics, the film follows Ada, 17, who is in love with Souleiman, a young construction worker. But she has been promised to another man. One night, Souleiman and his co-workers leave the country by sea, in the hope of a better future. A fire ruins Ada's wedding and a mysterious fever starts to spread. Little does Ada know that Souleiman has returned.
In Sylvie Gadmer's Desrances, we follow the story of Francis who after the brutal massacre of his family in Haiti, resettles in the Ivory Coast. Years later Francis, his wife Aissey, and their 12-year-old daughter Haila await the birth of a son who shall inherit the name Desrances. As the birth looms, war erupts in Abidjan and amidst the melee, Aissey goes missing. Haila courageously steps forward in ways that challenge her father's notion of what constitutes a rightful heir.
In Nahom Girma's Enchained, the film takes place in 1916 Ethiopia. Gobeze is a timid, peace-loving, young man of 25, a brilliant student who dedicates his life riddles. He runs away with his young love, but they are caught by her husband. Ethiopian tradition entails the two men are "enchained" and set off on a long journey to the royal court. During the journey, both men encounter a number of challenges.
In Walid Tayaa's Fataria, the plot takes place in May 2004 Tunis and follows a whole day from morning to evening. The capital is in a frenzied and burlesque atmosphere, due to the Arab Summit held in Tunis. The characters are trying to solve their personal problems. The Arab Summit is a success and Arab heads of state are proud but our characters end up in police van which crosses the euphoric and dancing crowd in carnivals on the occasion of the Arab Summit.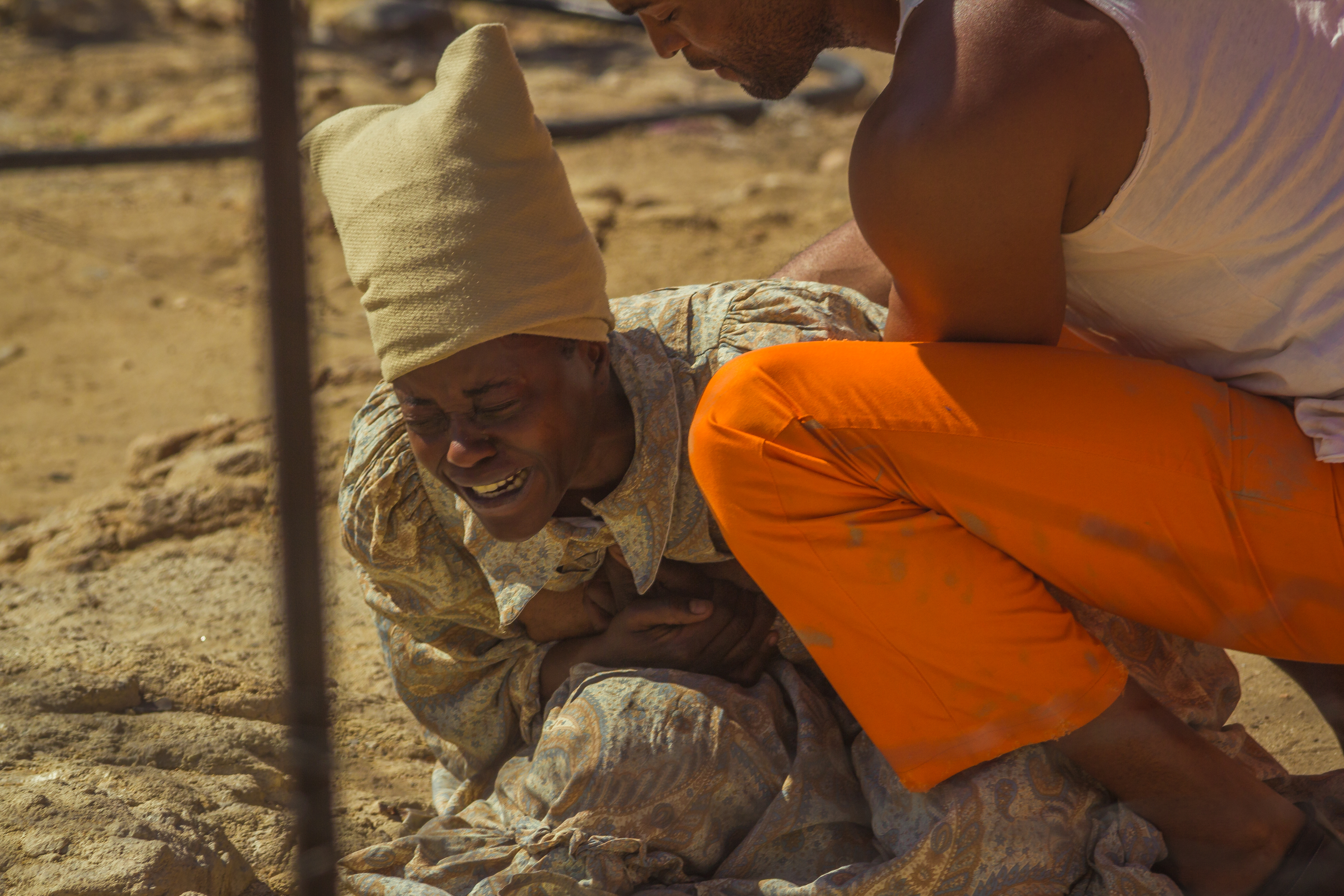 The Egyptian film Fragile by Ahmed Rashwan follows Nancy, a Coptic woman in her 30s has three days left, before she migrates to Canada, to bid farewell to friends, places and the city of Cairo which she loves. She also needs to break away from everything that is still unresolved.
In Gold Coast Lounge by Pascal Aka, the plot is set in the nightlife of post-independent Ghana where a crime family have to unite and clean up their act before the government shuts down their lucrative lounge. After their leader is mysteriously poisoned, it is up to Daniel – the eldest – to take power. While struggling to implement his own policies, Daniel has to overcome power struggles, love-triangles, tribalism and a murder investigation.
In Frank Thierry Lea Malle's Innocent(e), we follow Joséphine Mbuntcha. She is a young female gendarmerie non-commissioned officer stationed in bong-Mbang who, despite her faltering marriage, will have to resolve a controversial double homicide attempt between a 17-year-old girl and a politician.
In Nafi's Father by Mamadou Dia, the plot follows Tokara wants to marry his cousin, the beautiful Nafi, bringing their fathers into conflict with one another. The youngest brother is a clergyman, while the other is a candidate for Mayor of the small town in Senegal. The struggle seems to be all about the children, but gradually it transpires that the children are pawns in a bitter dispute.
In The White Line by Desiree Kahikopo, the plot is set in 1963, after the Old Location uprising that shook South West Africa, a black maid's life is changed forever when she encounters an Afrikaner police officer on a routine passbook check. Their illicit love for each other grows over time through the letters they write to each other, and they endure many obstacles beyond the colour of their skin.
Finally, Until the End by Hyacinthe Hounsou tells the story of That night, when he accidentally meets Commissioner Djama, Patrice Gbokede plunges painfully into a past that he thought was buried forever. Carried by love and thirst for justice, he will face the commissioner to reveal the truth that was kept secret 30 years earlier.