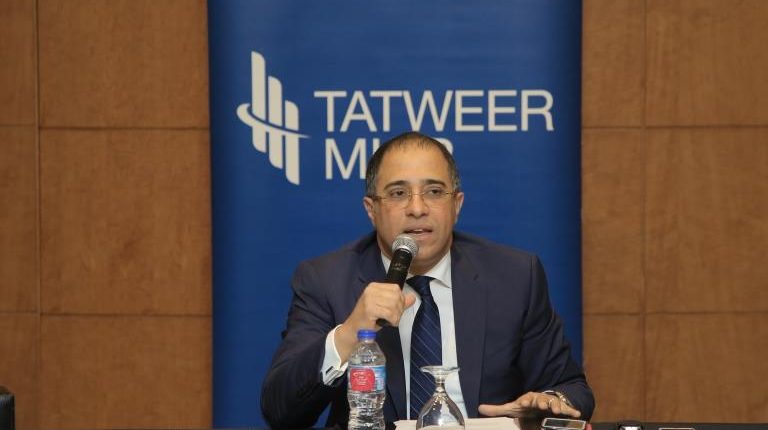 Tatweer Misr announced the launch of The Vues compound as its first home project in Bloomfields Mostakbal City.
Bloomfields spans over 415 feddan with an initial investment of EGP 33bn. The Vues will feature over 1,000 units with spaces ranging from 75 to 210 sqm, made up of 1-3 bedrooms depending on the size of the unit.
The project will also be featuring commercial, administrative, and entertainment zones on 325 feddan, with this new phase coming as part of the company's residential zone. In addition, an Educational zone will be established on 90 feddan with an initial investment of about EGP 5bn. The educational zone is designed to include four international schools, and an entrepreneurial international university campus which is expected to host a number of International Branch Campuses.
Tatweer Misr has signed an memorandum of understanding with the New Jersey Institute for Technology, which represents Egypt's first American International Branch Campus, and is expected to receive its first student in September 2021.
Commenting on the launch of The Vues, Ahmed Shalaby, President and CEO of Tatweer Misr, stated that, "The launch of The Vues and starting its construction works in March brings us a step closer towards completing Bloomfields and delivering its units on time. This reflects our commitment to our clients.'' He pointed out that Bloomfields is a one-of-a-kind project with unique design elements that meet the global sustainability standards, which contributes to creating added value and providing a unique lifestyle for Tatweer Misr's clients.
The Vues's new sales plan offers 0% interest and 10-year installments that the company believes to be appealing to their target clientele. All the new units will overlook 10 feddan of central green space which features a jogging track, pet area, Wi-Fi, BBQ area, playgrounds, bike lanes, water features, outdoor gym, sports zone, and a clubhouse.
Further to that, Tatweer Misr will be launching 350 diversified units in its project located on the Galala Mountain of Sokhna, IL Monte Galala.