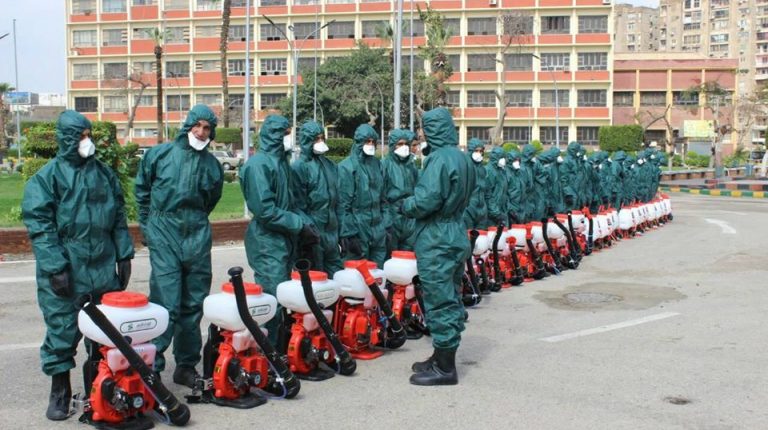 Egyptian army units from the crisis management and chemical warfare department have been deployed at Ain Shams University in Cairo to help in the sterilisation and disinfection of the university as part of state precautionary measures to combat the spread of the novel Coronavirus (COVID-19). 
The Ministry of Higher Education said on Saturday that the disinfection efforts included several faculties and installations affiliated with thewith university. The units were deployed upon the assignment of the Minister of Defence,. 
Saturday's mission included seven military officers and 56 soldiers from the crisis management and chemical warfare department, according to the Ministry of Higher Education statement.
Earlier on Friday, the American University in Cairo announced that it would bring forward its spring vacation to start Sunday 15 March, then to resume classes through online platforms as part of the university's precautionary measures against COVID-19.
The Education Ministry decided to postpone national exams forEgyptian students living in countries that have initiated school suspensions.  It has also decided to suspend student activities at schools across the country. 
Last week, the City International School at Cairo's Zamalek has been closed after a parent of one of the students was  in contact with a foreigner who tested positive for COVID-19. The father was diagnosed likewise and  transmitted the disease to histo son.
The Education Ministry said that school students, teachers, and headmasters were required to self-isolate for 14 days.