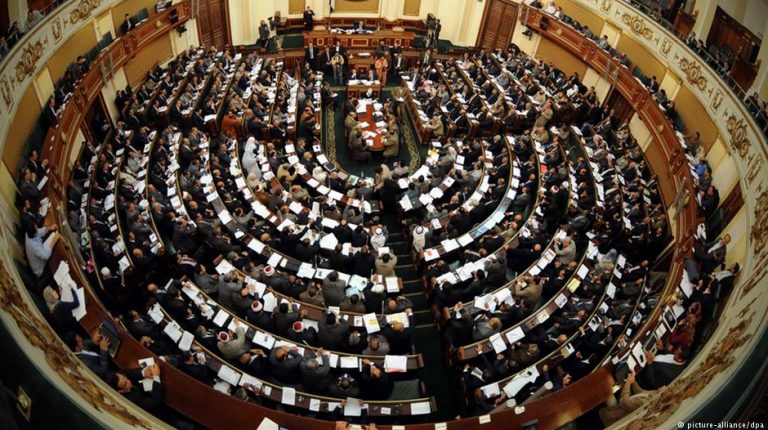 Egypt's President Abdel Fattah Al-Sisi approved on Sunday amendments to certain provisions of Law No. 2002 on Anti-Money Laundering.
This came after parliament approved the law on 8 March and forwarded it to the state council for review. 
The amendments of the law were published in Egypt's official Gazette, and included articles 14,16, and 18.
Parliament Speaker Ali Abdel Aal previously said the amendments are necessary and aim to dry up the sources of funding for terrorist and organised crime.
The head of the Legislative and Constitutional Affairs committee Baha Abu Shoqa said the aim of the amendment is to update the law in terms of widening the scope of the definition of money laundering to include the selling and smuggling of oil, natural resources, securities, and cryptocurrency, among other assets.
"The amendments will also toughen penalties in the form of a seven-year prison sentence and hefty fines on those convicted of laundering any of the above-mentioned assets," said Abu Shoqa.
The majority speaker Abdel Hadi Al-Qasaby said money laundering has become a major source of funding for terrorist activities in recent years, adding "The amendments target these crimes and implement Egypt's commitments in line with the Middle East and North Africa Financial Task Force in this respect."
Article 14 stipulates any person who commits, or attempts to commit, money laundering  under Article 2 of this law shall be imprisoned for a period not exceeding seven years, and shall be fined a sum twice the amount of money originally intended to be laundered.
Article 16 will be amended to give greater powers to the Anti-Money Laundering and Counter Terrorism Funding Unit, with the objective of expediting the necessary measures in this respect, primarily freezing the assets and cash of those suspected of funding terrorist crimes.
Article 18 will be amended to make it compulsory for local authorities and the anti-money laundering unit to reinforce cooperation and exchange information with international organisations focused on fighting money laundering and funding terrorism.
Article 9 will be amended to require the anti-money laundering unit to publish up-to-date and comprehensive statistics and figures on its activities and operations in tracking the illegal funding of terrorist crimes.