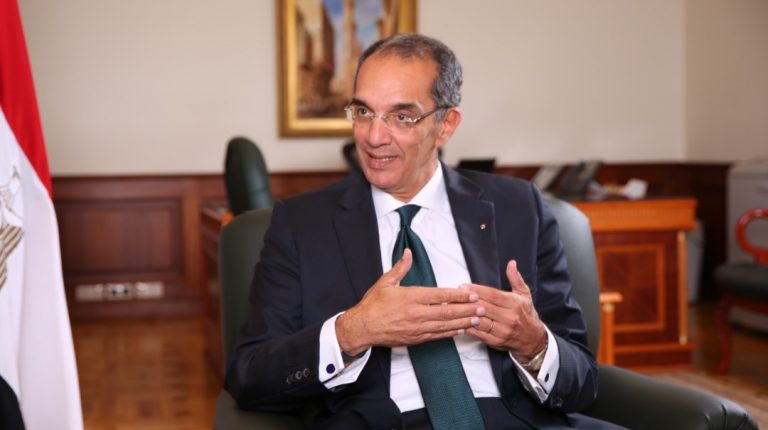 A source atthe Ministry of Communications (MCIT) said that Minister Amr Talaat met with a number of Egyptian information technology companies to discuss the availability of interactive educational programmes and applications for school students during the school suspension period.
The source told Daily News Egypt, that after the minister's meeting yesterday with the four telecom companies, he had a meeting with technology companies to identify opportunities to launch interactive educational applications for school students.
On the other hand, the MCIT is awaiting a list of educational sites for school and university students to send to telecommunications companies to make their browsing free of charge.
According to the source, the ministry asked the ministries of higher education and education for a list of websites to send to telecommunications companies.
The Ministry of Communications had agreed with the four telecom companies operating in Egypt -Vodafone, Orange, Etisalat, Telecom Egypt- to increase Internet packages by 20% of its download capacities, in order to support the educational process.
Customers will receive a 20% increase in home internet download capacity for individuals throughout the suspension period.
This comes within the agreement of the MCIT and the four telecom companies, to put forward a number of initiatives to support the educational process, as part of the state's procedures to support distance learning within the framework of the precautionary measures taken by the state to deal with the Coronavirus.
The Egyptian government will bear the cost of increasing the capacity of home internet downloads by EGP 200m, according to a statement from the Ministry of Communications on Sunday.
The minister also agreed with companies to provide free access to the Ministry of Education and the Ministry of Higher Education and Scientific Research's websites, as these sites provide the educational content necessary to complete and facilitate the learningprocess remotely in order not to impose any additional material burden on parents or students.