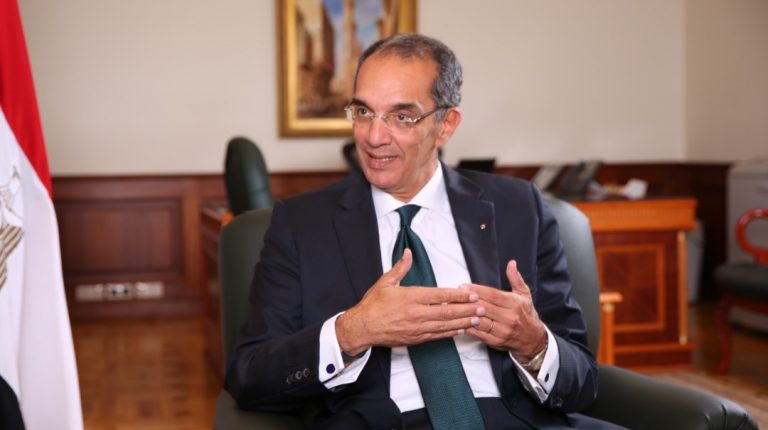 Minister of Communications and Information Technology Amr Talaat has increased the number of post offices operating in the evening (to 6:00 pm) from 350 to 2,000 across the country during the pension disbursement period.
The decision comes within Egypt's comprehensive plan to counter the coronavirus pandemic, through adopting preventive measures to preserve the health of workers and citizens and prevent large gatherings.
Abdo Elwan, the acting chairperson of Egypt Post, said that the authority has taken all preventive measures for the health and safety of all workers and customers who visit the post offices daily. Egypt has about 4,000 post offices across the country.
Also, Egypt Post distributed sterilisation tools to departments and divisions, in addition to eliminating the electronic fingerprint signature system while adhering to the work hours. 
Moreover, surfaces, floors, and other facilities in buildings are cleaned and employees are obliged to follow the instructions and preventive procedures issued by the Ministry of Health and the World Health Organization. If an employee feels any symptoms while he is working, he must report directly for the necessary procedures to be taken to transfer him to the nearest hospital.
He explained that the precautionary measures taken by Egypt Post also included postponing all internal and external training activities, working to activate any possible training programmes remotely, as well as reducing internal meetings and limiting them to the lowest possible number of senior management personnel. 
Furthermore, Egypt Post halted all internal social activities, with instructions to avoid handshaking and leave enough space between workers during their working hours. Workers returning from abroad will be granted a 15-day leave upon their return.
He said that the decisions taken included granting an exceptional paid leave for 15 days to the segment of workers covered by the Prime Minister's decision to reduce the number of employees in government departments and agencies. Additionally, heads of departments will be presenting a work plan to the Crisis Management Committee for the rest of the workers to carry out their jobs rotationally daily or weekly, in a manner that ensures the proper functioning of the work and its regularity.
Similarly, the National Telecom Regulatory Authority (NTRA) addressed the telecommunication service providers to take all proactive preventive measures to counter the coronavirus pandemic and provide a healthy and safe work environment for workers while ensuring business continuity.
NTRA also stressed the importance of call centres continuing their work to respond to customer inquiries and reducing the number of employees in companies' outlets to five individuals each. NTRA said it is important to expand the use of technological means to circulate documents inside and outside the workplace, as well as promote the use of technological alternatives to hold meetings remotely; in addition to cancelling the use of the fingerprint signature system.