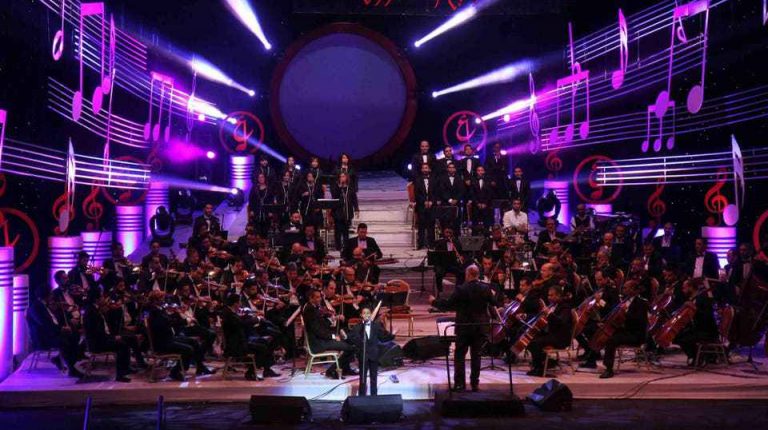 The coronavirus (Covid-19) outbreak had a sweeping effect in the public closing all activities in many countries.
The Egyptian government asked the citizens to stay at home, closing up all restaurants, cafes, cafeterias, casinos, night clubs, bars, shopping centres, and other local shops from 7:00 pm (Cairo local time) to 6:00 am across the nation, as a preventive measure to curb the spread of coronavirus pandemic.
There is a lot of cultural activities the Egyptians could enjoy during COVID-19 lock-down; the Ministry of Culture offered art performances and rare plays online for the public.
The new initiative is a free digital service that allows access to the concerts, ballets, plays, and short films from the Ministry's archives on its YouTube channel and social media accounts, to encourage Egyptians to stay home amid the coronavirus outbreak.
Minister of Culture Enas Abdel Dayem decided to launch a new initiative offering the cultural events online from the Ministry's archives, starting this week.
Abdel Dayem said that the new initiative, entitled "Culture at Your Fingertips," came as an alternative solution to present cultural events to the public online as the actual activities were suspended due to the hard conditions the world is going through.
Calling on citizens to be committed to the preventive measures taken by the state to combat the COVID-19 outbreak, she said that this initiative comes as a gift for people allowing them to watch plays and other media productions.
She added the initiative represents a step toward "digitisation."
Developers are currently adding the final touches on the broadcast programme, scheduled to be launched soon.
The selected materials include rare works that will be presented for the first time, including plays "Sallem Nafsak" (Surrender), "Qahwa Sada" (Black Coffee), and "Ayna Ashbahy?" (Where Are My Ghosts?).
Concerts and Arabic music festivals featuring stars like Omar Khairat, as well as El Leila El Kebira and Zorba the Greek ballets, will be available for streaming online alongside short films and documentaries are part of the initiative.
Moreover, MBC Masr channel launched on Thursday a campaign entitled "Fi Al-Beit Khalek, We Hansalek" (Stay home, we will entertain you), calling on people to stay at home as much as possible to contain the spread of the novel COVID-19 outbreak in Egypt.
The campaign includes a new programme of various TV series and Egyptian and international films for broadcast.