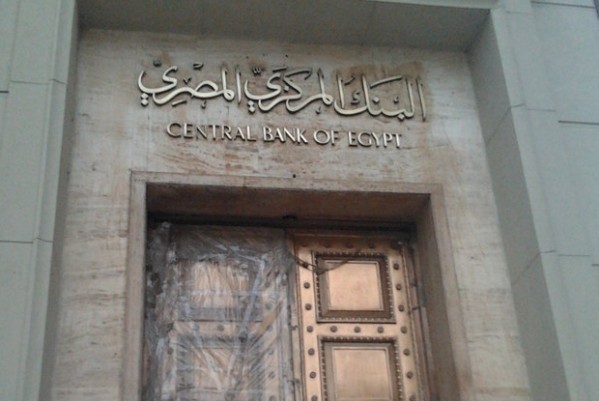 The Central Bank of Egypt (CBE) has temporarily set a daily limit on deposits and cash withdrawals at bank branches nationwide due to the coronavirus outbreak. The measures mean that individuals can withdraw a daily maximum of EGP 10,000 and companies a daily maximum of EGP 50,000. The decision excludes companies withdrawing the necessary amounts to pay workers' salaries.
The CBE has also put a daily limit of EGP 5,000 on cash deposits and withdrawals from ATMs, whilst emphasising that banks periodically sterilise and disinfect these machines.
The measure comes in compliance with health, prevention, and social distancing instructions as approved by the World Health Organization, the CBE added. It is also aimed at continuous monitoring and daily follow-up of transactions with banks.
An informed source told the Middle East News Agency (MENA) that this decision will exclude deposits and withdrawals by the Armed Forces and their companies. Government deposits in electricity, gas, water, and petroleum sectors will also remain unaffected, and can be made without a maximum limit.
The source added deposits by companies, whether public or private, can be made without maximum limits, while adhering to the limits of daily withdrawal. This is provided that checks provided for clearing will also be exempted from the maximum limit.
He pointed out that if any check exceeds the amount EGP 10,000, only EGP 10,000 can be disbursed in cash. The rest would be deposited in an account created for the client or transferred to their account in another bank without commissions. The check can also be disbursed over several days, based on its value and withdrawal rules.
According to CBE it also allows customers to pay credit card dues without maximum limits. Clients are also allowed to pay any financial obligations on them, including letters of credit.
The CBE said in a statement, Sunday, the move comes as part of the state's measures to protect the health and safety of citizens and reduce the risks of contracting coronavirus.
Whilst emphasising its confidence in citizen awareness of coronavirus, the CBE has called on Egyptians to reduce dealings in banknotes and to rely more on bank transfers. It also recommended using electronic payment methods, such as plastic money and mobile wallets, which have become widely available.
All banks have cancelled fees associated with electronic payments, to help ease the situation on citizens.