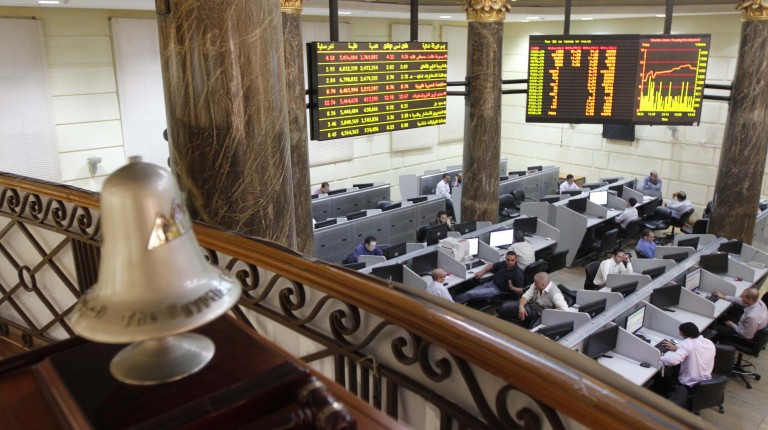 American and European stock markets fell at the close of Friday trading, causing foreign selling pressure on the Egyptian Exchange (EGX).
The knock-on effects of this pressure meant the benefits of the stock market incentives approved by the government over the past two weeks have effectively been voided.
Investors are following developments of the coronavirus (COVID-19) pandemic, as the number of reported cases rises locally and globally. Investors are also assessing the potential economic impacts of widespread closures around the world.
Mohamed Hassan, Managing Director of MEDAF for assets management, expected the market to test the support level between 8500-9000 points in the current week. This will come especially in light of current events and the coronavirus' impact on the global economy.
Hassan added that the last week's trading sessions witnessed strong exits by foreigners, with the selling pressure continuing to dominate trading for the time being.
He recommended short-term investors reduce positions at highs and buy back again near the support level, and medium and long-term investors to buy when the market dips near the support area.
Hassan added that trading will revive this week due to local procurement activity after Prime Minister Mostafa Madbouly's decision on the investor protection fund. The fund will invest 10% of its money in the stock market.
EGX30 index closed at 9,455.38 points, recording a decline of 4.62%. EGX70 EWI index posted a 3.8% gain, concluding the trading period at 995.86 points, while S&P index declined by 3.23% and concluded the period at 1,336.9 points.
EGX30 capped declined by 2.63% concluding at 10,983.85 points, while EGX 100 index declined by 1.14% and concluded the period at 1,024.34 points.
Total market capitalisation reached EGP 528.4bn at end of the period, representing a decrease of 2.13% over the last week.
The total value traded recorded EGP 16bn, while the total volume traded reached 1,043 million securities executed over 113,000 transactions last week.
For the previous week, the total value traded recorded EGP 61.1bn, while the total volume traded reached 1,447 million securities over 131,000 transactions. Stocks trading accounted for 21.23% of the total value traded of the main market, while the remaining 78.77% were captured by bonds over the last week.