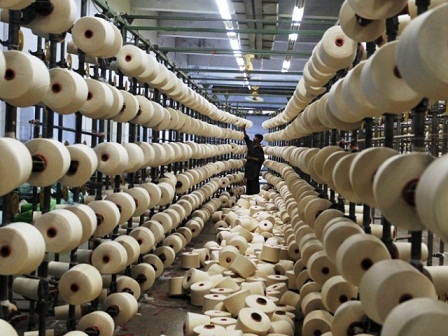 Egypt's business community endorsed the "Stay at your factory, protect your family" initiative and started implementing it in their places of work.
The initiative, supported by businesspeople, factory owners, and investor associations, aims to maintain operation of factories to support the national economy, meet local market needs, and reduce pressure on public transport, while preserving the health of workers against the ongoing coronavirus (COVID-19) outbreak.
Accordingly, businesspeople are being asked to bear the costs of accommodating workers for a period of 14 days, equal to the period of quarantine. During this time, workers will double their work shifts to increase production.
Hossam Farid, former advisor to minister of trade and industry, said the initiative would curb the spread of the coronavirus and support national industry.
Amr Abu Frekha, head of the Engineering Industries Export Council (EEC), said the initiative will participate in increasing production and boosting Egyptian exports.
Abu Frekha pointed out that the most important obstacle facing this initiative are the high cosst, whether it is providing places for workers to live or making meals during shifts.
Ibrahim Mostafa, economist and business development expert, called on the Ministry of Trade and Industry, businessmen associations and investors to conduct a community-based dialogue to discuss mechanisms to take advantage of the initiative.
Furthermore, he called on the state to provide full support for the initiative by taking advantage of the EGP 5bn-initiative by the Central Bank of Egypt to support local industry.