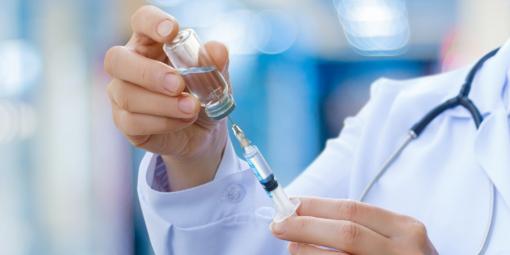 The suspension or "hesitancy" in providing immunisation services during the COVID-19 pandemic could cause a resurgence of diseases that have largely been controlled owing to safe and effective vaccines, the World Health Organization (WHO) Regional Office for the Eastern Mediterranean warned. 
In a statement on Friday, the WHO celebrated the start of the World Immunization Week 2020 (24 – 30 April), as immunisation is one of the most effective public health interventions that proved effectiveness in eradicating deadly diseases such as smallpox, polio, as well as controlling other vaccine-preventable diseases such as measles and diphtheria. 
Some countries have suspended preventive vaccination campaigns during the current COVID-19 pandemic, to avoid excessive gatherings of people. 
Yvan Hutin, Director of the Department of Communicable Disease Control at the WHO Regional Office, said that high vaccination coverage protects the wider community, in addition to its positive impact on the health of every child who receives the vaccine. 
"Expanding access to immunisation is vital to achieve the Sustainable Development Goals and WHO's global goals, the triple billions. As a basic element of primary health care in many countries, immunization significantly contributes to progress towards universal health coverage, in line with WHO regional vision of Health For All, By All," he noted. 
The number of people receiving vaccines in the region has increased recently. According to WHO, 82% of children under one year old were vaccinated with three doses of diphtheria, tetanus, and pertussis (DTP3), and one dose of measles vaccine in 2018. Measles and rubella have been eliminated in three countries of the region, and more countries are close to reaching this goal.
Yet around 3 million infants – almost 1 in 5 – still missed receiving their basic vaccines. Measles outbreaks affect several countries and poliomyelitis is still endemic in two countries (Pakistan and Afghanistan). The Eastern Mediterranean includes half of all the people affected by humanitarian emergencies globally, and the COVID-19 pandemic threatens to intensify their suffering, said WHO.