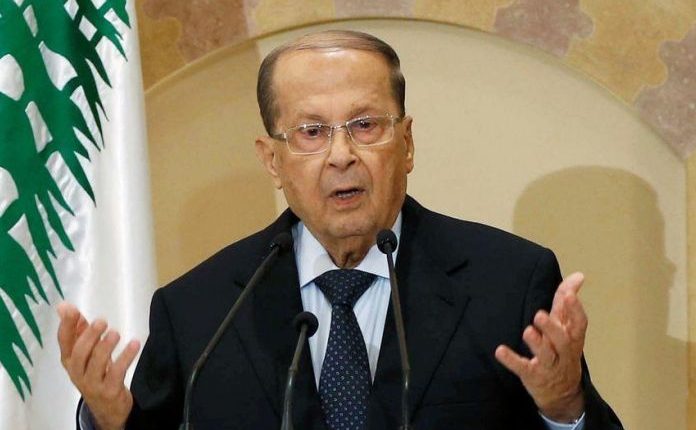 Lebanese President Michel Aoun said on Friday that his country will have to accept tough conditions from the International Monetary Fund (IMF) to get out of its deteriorating financial situation, a local media outlet reported.
"We may have to accept tough conditions suggested by the IMF in return for its financial support, which falls in the interest of the our country by encouraging us to make brave decisions," Aoun was quoted as saying by Elnashra, a local independent newspaper.
The president also said he will discuss with the IMF the losses Lebanon has to suffer for hosting a big number of Syrian refugees.
"The cost of hosting refugees reached 25 billion U.S. dollars until 2018," he said, adding the closure of Syrian borders has caused Lebanon a total of 43 billion dollars in losses.
Lebanon has submitted an official request to the IMF for funds for restructuring its public debt and implementing necessary reforms in the country.