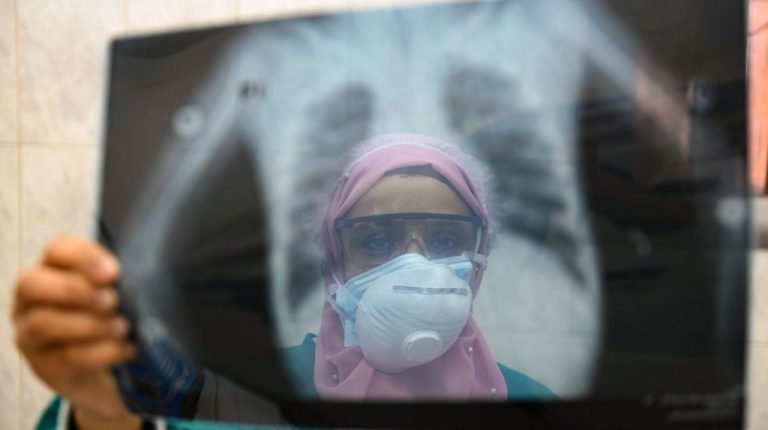 Minister of Health Hala Zayed allocated, on Sunday, the Fatamia Hospital in Cairo as an isolation hospital for mental health patients infected with the coronavirus (COVID-19).
The step comes as the ministry reported on Sunday 752 new confirmed coronavirus cases and 29 new fatalities, bringing Egypt's total number of cases to 17,265. A total of 764 deaths have occurred since the start of the pandemic in Egypt, and 4,807 cases have recovered and discharged from hospital.
Zayed said that medical staff at the Fatamia Hospital have been trained to deal with coronavirus patients, and that it will start receiving cases from Monday. Staff will also, as part of their work, provide psychological support to those infected with the virus.
Also on Sunday, the Beheira governorate authorities reported that two doctors working at different hospitals in the governorate have been diagnosed with the virus.
Ahmed Qatari, Secretary-General of the Beheira governorate's Doctors Syndicate, said the syndicate is following up on the two cases, in addition to six other cases among doctors there.
He said the syndicate will assist all infected doctors whilst providing all necessary support to them.
Qatari added that the union and insurance companies are currently holding discussions on issuing life insurance for doctors, due to the current crisis conditions as a result of the pandemic.
He said that the Medical Professions Union provides EGP 20,000 in support for doctors infected with the coronavirus, with families of deceased doctors being awarded EGP 50,000.
On Saturday, Egypt passed the grim landmark of 16,000 in total confirmed coronavirus cases, after 727 new infections were reported. With the steadily rising infection rate in the last few days, officials expect the ratio to increase by the end of this week.