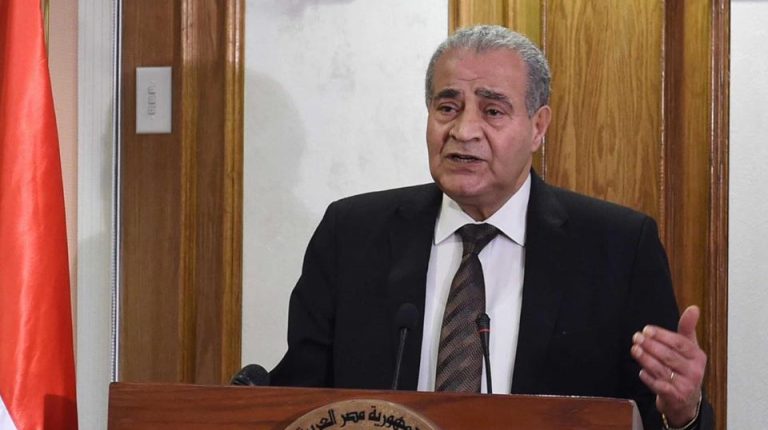 Minister of Supply and Internal Trade Ali Meselhy issued on Monday a ministerial directive for shops and commercial stores as they interact face-to-face with customers.
The directive comes as part of state efforts to curb the spread of the coronavirus (COVID-19) as Egypt gradually brings into effect a coexistence plan for life with the virus. 
The directive stipulates that all commercial shops receiving customers, such as "supermarkets, confectionery shops, and clothing and shoe shops", have to abide to precautionary measures. 
These measures include that customers not wearing face masks will be refused entry to shops. In turn, all shops will offer face masks and gloves for customers to wear inside shops at a premium cost. 
Shops will be required to provide customers with sanitising products, and continually disinfect and sterilise all areas, particularly those areas in which customers have come into contact.
Shops are also required to ensure that customers adhere to social distancing measures, whether during shopping, interacting with cashiers or whilst waiting outside the shops for their turn to enter.  
All shop employees are required to wear face masks and gloves. Shops are also required to limit the number of customers inside, with no more than 25% capacity at any one time allowed.
The Ministry of Supply and Internal Trade stressed the significance of good customer care, and to ensure all products are offered. 
The ministry will distribute instruction signs indicating precautionary measures and their aims that will be placed in public view. It also will circulate these instructions to all shops. Shop owners must hold legal responsibility in case these instructions have not been implemented.