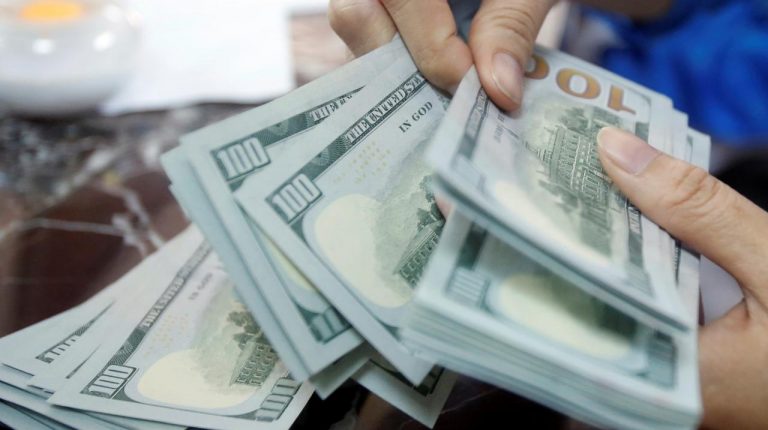 The US dollar exchange rate continued to appreciate on Wednesday against the Egyptian pound, recording EGP 16.0286 to buy and EGP 16.1286 to sell. The latest figures stand against EGP 15.9278 to buy and EGP 16.0278 to sell on Tuesday, rising by EGP 0.10.
The rise in the dollar also pushed the prices of Arab and foreign currencies up against the pound.The price of the Euro amounted to EGP 17.9376 to buy and EGP 18.0560 to sell, while the price of Pound Sterling reached EGP 20.1576 to buy and EGP 20.2769 to sell.
The Swiss Franc reached EGP 16.6186 to buy and EGP 16.7292 to sell, the Japanese Yen recorded EGP 14.7512 to buy and EGP 14.8473 to sell, and the price of the Saudi Riyal was EGP 4.2680 to buy and EGP 4.2970 to sell.
The Kuwaiti Dinar recorded EGP 51.9869 to buy and EGP 52.3622 to sell, the UAE Dirham price reached EGP 4.3633 to buy and EGP 4.3914 to sell, while the Chinese Yuan recorded EGP 2.22531 to buy and EGP 2.2675 to sell.