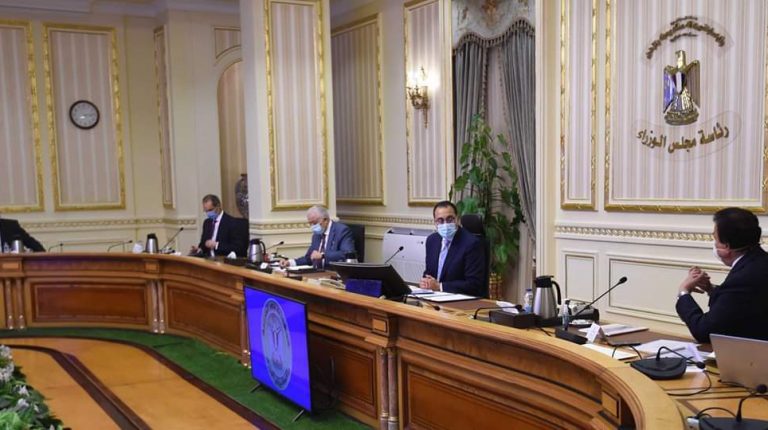 Several proposals have been put forward to develop e-learning technology for the upcoming 2020-2021 academic year, Prime Minister Mostafa Madbouly said on Monday.
Madbouly noted that the proposals aim to prevent students gathering at educational establishments. They also aim to ensure safe study with the coronavirus (COVID-19) coexistence plans in place.
The prime minister's comments came during a meeting with Minister of Education Tarek Shawky, Minister of Higher Education and Scientific Research Khaled Abdel Ghaffar, and Minister of Communication and Information Technology Amr Talaat.
Madbouly said that before the pandemic's onset, Egypt had started to put in place e-learning technologies, but that it expanded to distance learning systems once the global situation became more serious. He added that President Abdel Fattah Al-Sisi had also issued directives for the system to be expanded.
Madbouly, himself, has directed for an expansion in the Internet system's absorptive capacity in Egypt, to accommodate the educational curricula for all students across the country.
Shawky said that his ministry had been investing in an e-learning and distance learning capacities before the global health crisis, but that the coronavirus had significantly increased citizen acceptance for them.
He also noted that the Ministry of Education had significantly invested in infrastructure, as well as digital content and curricula.
During the meeting, Shawky also reviewed a proposal for managing the new academic year. He explained that his ministry has a digital library containing the English and Arabic system curricula for all stages of the education system from kindergarten to secondary school.
He added that the Ministry of Education also has an educational platform and virtual classes, to which 13.5 million students and 1.3 million teachers from schools all over the country have registered.
He explained that there is a possibility of conducting live broadcast lessons for students in Grade 9 to Grade 12. There are also plans for a special final review electronic platform for those Grade 12 students who will be sitting their Thanaweyya Amma exams. This will come in addition to students being able to undertake the exams electronically.
Moreover, Shawky presented a proposal for the new academic year that would rely on a hybrid education system. This would integrate face-to-face teaching with distance learning technique, with students able to obtain the cognitive aspect and some skills through distance learning.
Abdel Ghaffar pointed out that hybrid education, considered a new model of learning especially given the current health crisis, is widely used in several universities around the world.
The minister added that the plan for the new academic year includes three processes, namely learning, evaluation, activities and services. Abdel Ghaffar noted that the students would need to attend face-to-face classes in the learning phase. This would take place in addition to electronic classes.
He explained that during this phase, the students will be divided into small teaching groups where all precautionary measures are taken, including the daily sterilisation of classrooms and laboratories.