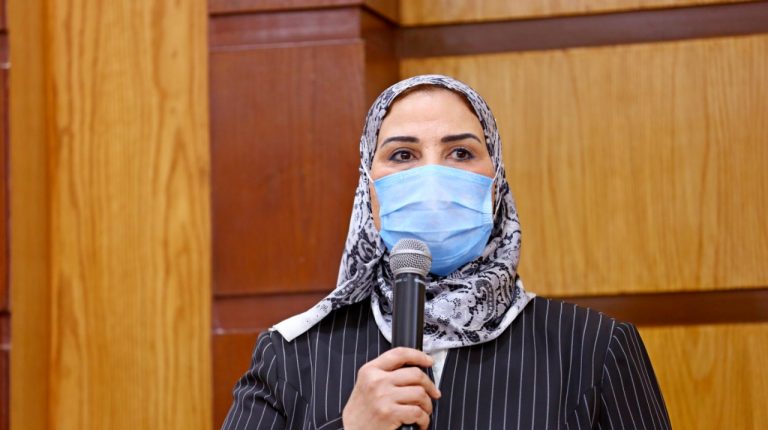 Minister of Social Solidarity Nevine El-Kabbaj announced on Tuesday that her ministry will begin paying five overdue bonuses for pensioners, as well as a 14% annual bonus, on 1 July.
In a press conference, El-Kabbaj said that the five bonuses will target pensioners who were receiving pensions between 1 July 2006 and 1 July 2015.
Under President Abdel Fattah Al-Sisi directives, El-Kabbaj said the five bonuses will benefit about 2.4 million pensioners, and cost a total of EGP 28bn.
She explained that the five bonuses will be added to the pension first, with a 14% annual bonus that will also be added to the pension starting from July, to a maximum of EGP 980.
El-Kabbaj said that the payment of the five overdue bonuses will be divided into four phases. She explained that her ministry will start the payment of the overdue bonuses in July's pension, with the second payment will be made in October. The third phase will be in January 2021 pension, with the last phase in April 2021.
El-Kabbaj said that paying the bonuses will help combat the financial repercussions of the coronavirus (COVID-19) pandemic, and ensure capital injection in the local economy.
She added that all five-year retroactive lump sums of under EGP 4,000, which will be paid in one instalment within July's pension.
She also confirmed that her ministry has created a website to respond to inquiries and questions about the pensioner bonuses.
Earlier, the Ministry of Social Solidarity had prepared a draft law to increase the variable wage pension from the special allowances that had been decided as of 1 July 2006. This had not been included in the basic wage at the date of entitlement to the pension.