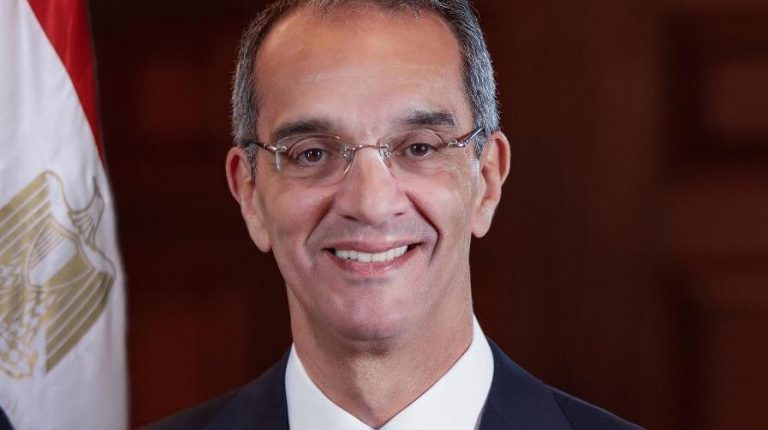 Minister of Communications and Information Technology Amr Talaat has taken part in Season Two of Narrative Summit's series of digital talks 'Reshaping Norms'.
The session explored his ministry's projects aimed at raising telecom network and technological infrastructure efficiency, as well as building 'Digital Egypt'. 
The series is broadcast across Narrative Summit's social media platforms. It brings together experts and industry leaders to tackle the global and local effects of the coronavirus (COVID-19) pandemic, and how it has paved the path to a new reality across different sectors.
During his session, Talaat indicated that had it not been for the efforts made to raise telecoms and technological efficiency, networks would not have been able to withstand the load of citizens working from home. He added that the number of peak hours rose to 15 from 7 per day, while loads increased by 99%.
The rise in efficiency boosted the average speed of fixed Internet in January 2020 to 30.3 Mbps, more than six times the average speed in late 2018. 
Talaat stressed that digital transformation is essential now more than ever, and that all players in Egypt's digital system are working hard to achieve it.
The digital community, whether government, private sector, civil society institutions, or training and technical education centres or many others, have made efforts to build a strategy for a 'Digital Egypt'.
Talaat added that one of the strategy's key elements is the provision of digitised government services, which citizens increasingly use. This entails that citizens no longer need to take the trouble of going to government premises to obtain documents, which has been particularly useful during the pandemic.
"Digital Egypt is a quantum leap in the services provided by the state to the citizens," said Talaat, noting that this project would be completed within two years at a cost of more than EGP 7bn, including the equipment required for connecting more than 33,000 government buildings to an optical fibre network."
Talaat highlighted a number of initiatives encouraging citizens to stay at home, which include providing free-of-charge 20% extra downloading capacity for all landline Internet subscribers in Egypt. The initiative came at a cost of EGP 200m that was fully borne by the government.
Talaat also highlighted the free provision of access to all educational websites designated by the Ministries of Education and Higher Education for students to complete their studies.
Talaat also discussed methods of youth empowerment under the current conditions, referring to the "Work from Home" initiative. Under this initiative, young people are provided training for self-employment and how to communicate with customers around the world via digital platforms. The initiative is aimed at independent professionals or freelancers to find job opportunities in digital technology. This is in addition to an initiative that was launched in cooperation with the Nasser Social Bank (NSB) to extend loans to youth to purchase personal computers at low interest rates.
Talaat said the current crisis has prompted his ministry to exert more effort to expanding the provision of digital learning and training opportunities.
He also shed light on the "Our Future is Digital' initiative, under which 100,000 youths will receive training on communications and information technology specialisations required by the local and global job markets.
He added that these specialised training tracks focus on designing and building websites, data sciences and analysis, as well as digital marketing. He added that, within a week of the initiative's launch, a total of 30,000 youths had already registered and started their training, in cooperation with Udacity, an international company specialising in developing technical skills via their digital platform.
Talaat also stressed that working, training, and raising efficiency for the period of coexistence and its aftermath will not be bound by geographical limitations, but will rely mainly on maximising the benefits of digital technologies.