Latest in
---
Egypt has concerns regarding safety of controversial Nile dam, Irrigation Minister Abdel Aaty
---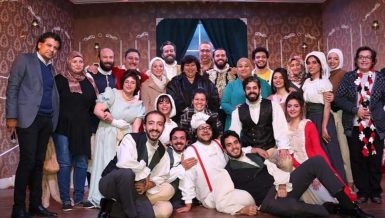 On Saturday, Minister of Culture Inas Abdel Dayem approved the programme for resuming the theatrical activities in two phases.
---
MSME initiative was launched by the CBE in January 2016. It has achieved a record volume in facilities and loans granted by the end of March 2020.
---
Egypt raises concerns regarding Ethiopia dam's safety, says Egyptian Irrigation Minister
---
Financial aid is implementation of presidential directives to disburse regular workers' salaries in sectors affected by virus
---
Move is to fill chronic budget deficit during Q1 of FY 2020/21
---
Project will see ACUD take 55% stake, against 45% for AWWC, says Abdeen
---
---
30 diving centres, 13 yachts, and 4 marine activity centres also receive certificate to reopen
---
We intend to bring our electronic expertise to funds we manage, similar to Suez Canal Bank fund, says Aboul Enien
---
New fund provides effective tool in cash management field, provides tax benefits, says bank chief
---
According to the report, deposits, cash withdrawals, and transfers were the top three most used services in these transactions by subscribers.
---
The NEC said that the election process for expatriate Egyptians is set to start on 9 and10 August, with the elections result to be announced on 19 August.
---
On America's Independence Day, how far will Cairo-Washington trade grow under pandemic effects?
---
---
IBAN used in international transfers, standard method for accurate identification of bank accounts
---
On Saturday morning, another bomb attack happened in front of the revenue headquarters in the capital of Somalia, Mogadishu, injuring seven people
---
End of Section