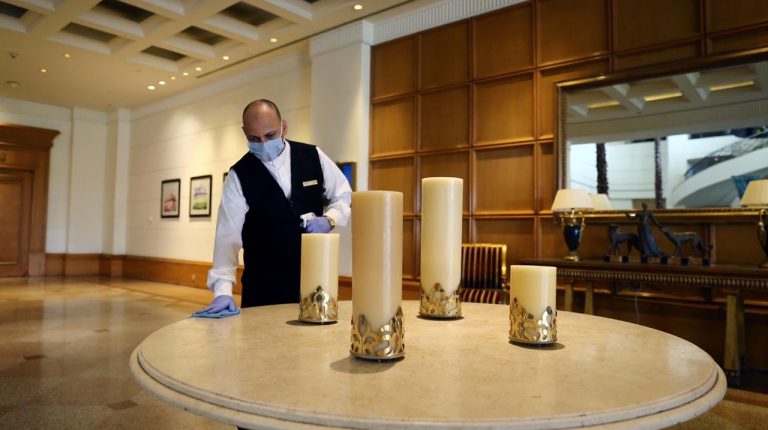 On Monday, six hotels in the Red Sea and South Sinai governorates received the health and safety certificate required to reopen, the Ministry of Tourism and Antiquities has announced.
The certificates were awarded following the verification that they have followed the health guidelines outlined by the Egyptian government and the World Health Organisation (WHO).
Abdel Fattah Al-Assi, Assistant Minister of Tourism and Antiquities for Monitoring Tourism Facilities, said that five of the hotels are located in the South Sinai Governorate, with the remaining hotel located in the Red Sea Governorate.
The total number of hotels that have so far received the certificate now stands at 541 in 21 governorates across Egypt.
 Al-Assi pointed out that the Ministry of Tourism and Antiquities' inspection committees will continue their visits to other hotels that have submitted requests to reopen.
The ministry has called on citizens and tourism companies to restrict dealings to hotels that have obtained a health and safety certificate, to protect the general health and safety.